UOB KAYHIAN

UOB KAYHIAN

Far East Hospitality Trust (FEHT SP)

1Q21: Ballast To Weather The Storm

Distributable income fell marginally by only 1% yoy due to downside protection from fixed rents for its hotels and lower interest expense. FEHT's distributable income is more stable than industry peers' due to its master leases with sponsor FEO, which run till 2032. Fixed rents accounted for a sizeable 72% of rental income from its hotels and serviced residences pre-COVID-19. FEHT trades at P/NAV of 0.8x. Distribution yield will improve to 6% in 2022. Maintain BUY. Target price: S$0.72.

Sembcorp Marine (SMM SP)

1Q21 Update: Supply Chain Constraints And Shortage Of Workers

SMM's 1Q21 business update had an overall bearish tone with supply chain constraints and shortage of skilled workers being the main concerns, thus leading to its shipyard being 20% understaffed at present. While SMM has managed to win some new orders, particularly in the renewables sector, the company guided for continued losses in 2021. Maintain HOLD. Target price: S$0.18.

OCBC

CGS CIMB

Wilmar International

A strong quarter
• PATMI doubled in 1Q21
• Stronger performances across key business
segments
• Recovery in Medium Pack and Bulk sales volume


Investment thesis
Wilmar reported a strong 1Q21 results. Its revenue rose 30.6% YoY to USD14.3b while PATMI jumped 100.9% YoY to USD450.2m due to stronger performances across its key segments. Core PATMI rose 38.3% to USD423.7m, making up 27% of our full year forecast, broadly in-line with our expectations. Sales volume for Food Products grew 13.1% YoY on the back of higher Medium Pack and Bulk, and Consumer Products during the quarter, supported by a recovery in hotels/restaurants/catering (HORECA) demand and shift in consumer preference towards better quality food products. Management expects to see lower crush margins in 2Q21 after a few
quarters of good performance due to lower soymeal demand in China. We understand from the management that Wilmar is the essential food products provider in India, and they have seen little impact from rising infection rates in India on Wilmar's operations, except for the HORECA demand. We continue to see Wilmar as a beneficiary of recovery in China, higher CPO and sugar prices, and Indonesia's
B30 program. After adjustments, our fair value
increases slightly from SGD6.16 to SGD6.21.

Mr D.I.Y. Group (M) Bhd

Growth outlook intact with earnings beat

■ 1QFY21 core net profit of RM124.1m (+115.5% yoy) was above expectations, mainly due to stronger-than-expected revenue and store base growth.

■ MDGM added 54 outlets across its three formats in 1QFY21, accounting for 31% of its full-year target of 175 stores, ahead of expectations.

■ Its commendable 1QFY21 earnings performance points to a robust growth outlook ahead. Reiterate Add.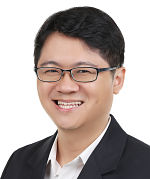 Check out our compilation of Target Prices