PHILLIP SECURITIES

PHILLIP SECURITIES

Venture Corporation Limited

Another type of disruption

SINGAPORE | TECHNOLOGY MANUFACTURING| 1Q21 UPDATE 2 May 2021

 1Q21 revenue and PATMI rose 2% and 8% YoY respectively. Profit growth is below our forecast of +17%. Net cash was a record S$989mn.

 We had expected a stronger rebound from last year's low base caused by pandemic disruptions.

 Order pipeline is strong but fulfilment is affected by short supply of parts and components.

 Maintain NEUTRAL. Our target price is unchanged at 16x FY21e P/E, its 5-year average P/E. We are leaving forecasts intact, optimistic that order momentum will build up in the rest of the year, notably for life science, medtech devices and consumer wellness.

DBS Group Holdings Ltd

Inflection point

SINGAPORE | BANKING | 1Q21 RESULTS

 1Q21 earnings above, at 34.5% of our FY21e forecast. The strong beat came from net fee income and a S$190mn reversal in GPs.

 NIM fell 37bps to 1.49%, at the upper-end of guidance. Loan growth of 7% YoY cushioned NII. NIM was unchanged from last quarter.

 Fees and commissions surged 15% YoY, rising above pre-COVID levels.

 Credit cost stabilised, resulting in a general allowance write-back of S$190mn and SPs returning to pre-pandemic S$200mn or 21 basis points. Total allowances in FY21e likely to be below S$1bn.

 Maintain ACCUMULATE with higher GGM TP of S$31.40, from S$29.50. We raise FY21e earnings by 5.6% as we lower our allowance estimates and crank up our fee income estimates. We now assume 1.36x FY21e P/BV in our GGM valuation, up from 1.31x.

PHILLIP SECURITIES

UOB KAYHIAN

Micro-Mechanics (Holdings) Ltd

Tad below expectations

SINGAPORE | TECHNOLOGY | 3Q21 RESULTS

 3Q21 revenue and net profit were below, with 9MFY21 revenue/PATMI at 77%/64% of our FY21 forecasts.

 Revenue was slower than expected, we believe due to semiconductor supply disruptions in several geographies and sectors.

 MMH is more reliant on volume than semiconductor price appreciation. Huge industry expansion to ease supply shortages at the front end will have a lagged impact on MMH.

 We lower FY21e earnings by 10% and gross margins from 56.5% to 55% for higher operating expenses. This lowers our target price to S$3.02 from S$3.35, still at 21x FY21e P/E ex-cash, in line with peers. NEUTRAL rating unchanged.

Yangzijiang Shipbuilding (Holdings) (YZJSGD SP)

1Q21: Shipbuilding Margins Should Improve; New Orders To Continue

YZJ reported a better-than-expected net profit which jumped 89% yoy to Rmb780m. With US$4b of orders ytd, we look forward to more in the next few months as the company is targeting US$5b in new orders vs our expectation of US$5.5b. With our eye on rising steel costs and forex movements, we note that as YZJ starts to build its new containership orders, higher margins should flow through from 2H21 onwards. Maintain BUY. Target price: S$1.76.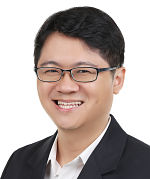 Check out our compilation of Target Prices