UOB KAYHIAN

UOB KAYHIAN

Hong Leong Asia (HLA SP)

Riding A Strong Recovery Wave And Accelerating Demand From A Low Base

HLA's building materials segment is set to benefit from a strong recovery in 2021, after suffering from a significant period of lockdown in 2020. Also, the diesel engines segment will experience robust growth in 2021 as consumers start purchasing a new version of engine. In 2020, HLA closed down its loss-making segments. We estimate a strong EPS growth 52% yoy in 2021. We initiate coverage with a BUY and target price of S$1.38, pegged to 12x 2022F PE (+1SD above mean PE).

Mapletree Commercial Trust (MCT SP)

2HFY21: Weathered The Storm, Riding The Recovery

MCT reported DPU of 5.32 S cents (+57.9% yoy) for 2HFY21, which is slightly above our expectation. VivoCity maintained stable occupancy of 97.1%. Tenant sales reversed to expansion of 5.2% yoy in 4QFY21. Occupancy at MBC II temporarily dropped 5ppt qoq to 90.2% in 4QFY21 but the new tenant will start contributing in 1QFY22. MCT's properties are strategically located to benefit from the Sentosa-Brani Master Plan and GSW. Maintain BUY. Target price: S$2.50.

CGS CIMB

PHILLIP SECURITIES

Jiutian Chemical Group Ltd

A flying start

■ 1Q21 net profit was above expectations at Rmb90m (+42% qoq, a 31-fold increase yoy), driven by higher-than-expected ASPs.

■ DMF prices remained high at Rmb11k/ton (+40% YTD, +120% yoy), thanks to robust downstream demand; we raise our FY21F NP forecast by 41%.

■ We see possibility of a maiden dividend (since 2008) to be declared this year. Reiterate Add with a higher TP of S$0.15, still pegged to 5.7x FY22F P/E.

Sheng Siong Group Ltd

Resilience despite no new shops

SINGAPORE | CONSUMER | 1Q21 UPDATE

▪ 1Q21 revenue and earnings were within expectations, at 27%/30% of forecasts. 1Q21 benefitted from festive spending.

▪ Gross margins remained elevated at 27.6% vs. pre-pandemic's 26.8%.

▪ No new stores were opened in past six months. Tenders of new HDB stores have been delayed, except for one large upcoming bid.

▪ Our FY21e PATMI and target price of S$1.71 are unchanged, at 25x P/E, its 5-year historical average. Maintain ACCUMULATE. With international borders still closed, revenue should remain above pre-pandemic levels. FY22e to benefit from accelerated rollout of new stores. 1Q21 annualised revenue per sq ft was S$2,363, towering above S$1,916 in pre-pandemic 2019.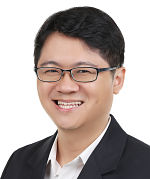 Check out our compilation of Target Prices