CGS CIMB

CGS CIMB

Sheng Siong Group

Well stocked for now

■ 1Q21 net profit of S$30.8m was in line at 28.4%/29% of our/consensus fullyear forecasts; held up by robust GPM and other income.

■ While we are heartened by SSG's GP margins, store openings may only emerge in 4Q21F as HDB construction still faces delays.

■ With few earnings catalysts in sight, we downgrade SSG from Add to Hold. We lower our TP to S$1.60, based on 22x CY22F P/E (1 s.d. above mean).

ISDN Holdings Ltd

Reimagine manufacturing

■ ISDN's 1Q21 revenue/net profit at 26%/25% of our full-year forecast was in line with our expectations.

■ The company continues to benefit from the secular transformation from labour-intensive manufacturing to automated manufacturing.

■ We reiterate our Add call with a higher TP of S$0.84, based on Singapore tech sector's CY22 average P/E of 12.5x.

UOB KAYHIAN

UOB KAYHIAN

MM2 Asia (MM2 SP)

Singing To A Blockbuster Recovery

mm2 Asia is a media player with film production, cinema, post production and concerts/events production businesses. Hard hit by the COVID-19 pandemic, the group is a good proxy for the recovery in activities, including the resumption of concerts/events and normalisation of seating capacity in cinema theatres with a bumper slate of blockbusters in 2021. Its core film business has produced award-winning films. Initiate coverage with BUY. Target price: S$0.098, with 35% upside.

ARA LOGOS Logistics Trust (ALLT SP)

1Q21: Sustainable Growth And Transformation By Tapping On Sponsor Pipeline

ALLT's 1Q21 business update continues to demonstrate a turnaround to sustainable growth. With LOGOS installed as its new sponsor, ALLT has access to a sizeable acquisition pipeline with an AUM of US$10.2b, of which more than half is located in Singapore, Australia and China. We expect continued expansion as ALLT taps on its sponsor pipeline. ALLT provides an attractive distribution yield of 6.7% and yield spread of 5.1% for 2022. Maintain BUY. Target price: S$0.89.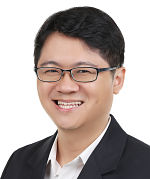 Check out our compilation of Target Prices