CGS CIMB

CGS CIMB

CapitaLand Integrated Commercial

Performance in line

■ 1Q21 gross revenue/NPI within expectations, at 25.3%/25.5% of our FY21F forecasts.

■ Committed portfolio occupancy remains high at 95.9%.

■ Reiterate Add with unchanged DDM-based TP of S$2.56. 1Q21 business update highlights CICT reported 1Q21 gross revenue/NPI of S$334.8m/247.1m, +63.9%/+66.6% yoy, in line with our expectations at 25.3%/25.5% of our FY21F forecasts. The improved performance was due to the inclusion of CCT's contributions post-merger and consolidation of income from Raffles City Singapore (previously a JV), partly offset by lower retail revenue. Committed portfolio occupancy stood at 95.9%, with the retail portion slightly higher at 97.1%. Gearing stood at 40.8% at end-1Q21.

Starhill Global REIT

Heading to a recovery

■ SG REIT's 9MFY6/21 NPI of S$100.4m (-8.1% yoy), came in line with our forecast.

■ Despite the weaker yoy 9MFY21 performance, 3QFY21 qoq performance improved due to lower rental rebates given.

■ Reiterate Add at a higher TP as we roll over our valuation to FY22F. The REIT is trading at an attractive DPU yield of >7%.

UOB KAYHIAN

UOB KAYHIAN

Property Developers – Singapore

Waiting For The Sword Of Damocles

The strength in the Singapore property market, evidenced by strong sets of data in the past two weeks, has manifestly increased the chances that the government will implement cooling measures in the near term, in our view. Importantly, delays in BTO flats as well as improving market sentiment led to a 9.5% yoy increase in HDB prices in March. In our view, price increases of this magnitude may be politically unpalatable and reinforces our expectation for cooling measures. Maintain MARKET WEIGHT.

Singapore Exchange (SGX SP)

An Exchange With More To Offer; Initiate with BUY

SGX is a multi-asset exchange with a range of liquid products, securing customer retention through its high volume market share in key products such as the FTSE Taiwan Index. The group is also benefitting from structural tailwinds such as the electronification of OTCs and passive investing. An added bonus could surface from Singapore-based secondary listings of foreign listed entities such as Grab or Sea Ltd. Initiate coverage with a BUY. Target price: S$12.35, with 17% upside.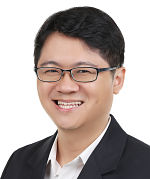 Check out our compilation of Target Prices