UOB KAYHIAN

CGS CIMB

Singapore Airlines (SIA SP)

At 1.6x FY22's Book Value (Ex-MCB), SIA Is Anything But Cheap

From 4Q20, SIA's stock price has tracked the US Global Jets (JETS) ETF, and its stock price is only about 7% away from pre-COVID-19 levels. Excluding S$6.2b in MCB which is recognised as equity, SIA is trading at about 1.6x FY22's book value or about 70% premium to pre-COVID-19 levels. We are also now less optimistic of a traffic recovery by 3Q21 and have lowered pax traffic growth assumption for FY22 by 34% and pax load factor assumption by 4ppt. Downgrade to SELL. Target price: S$4.40.

Sheng Siong Group

2M21 sales still in growth mode

■ Singapore supermarket and hypermarkets sales were still in healthy growth mode yoy in 2M21 despite the high base.

■ We think that bodes well for 1Q21F. We forecast 1Q21F net profit of S$29.7m (+3.3% yoy) as we think revenue could rise by at least 6% yoy.

■ Although earnings could normalise in FY21F, we still like SSG. We reiterate our Add call, with a TP of S$1.88 (25x CY22F EPS, 2.5 s.d. above LT mean).

UOB KAYHIAN

CGS CIMB

My EG Services (MYEG MK)

Diving Deeper Into Healthcare; Venturing Into The Crypto Domain

The e-conference reinforced our view that MYEG's earnings growth will be boosted by its healthcare segment beyond a possible 2Q21 earnings lull. Meanwhile, new transport and immigration related services will also provide steady earnings contributions. MYEG's impending entry into the blockchain and cryptocurrency business could also meaningfully uplift long-term earnings, although we have yet to impute an option value for this business. Maintain BUY and target price of RM2.65.

Genting Malaysia

The US holds some promise and risks

■ GENM may potentially write-back the Mashpee promissory notes (RM1.8bn or 32 sen/share), if the Tribe resumes development of its casino project.

■ If RWNYC wins a New York downstate casino licence when a moratorium is lifted in 2023, it may enhance GENM's equity fair value by 42-50 sen/share.

■ If other operators win the downstate casino licences, RWNYC's GGR may be hit, and so would its contribution (45 sen/share) to GENM's SOP valuation.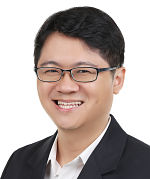 Check out our compilation of Target Prices