CGS CIMB

UOB KAYHIAN

Jiutian Chemical Group Ltd

Riding the upturn

■ Benefiting from robust downstream demand, DMF prices have continued on a strong uptrend YTD to Rmb11,000/ton (+40% YTD, +120% yoy).

■ We forecast a record quarter in 1Q21F, with core net profit of Rmb78.5m (>28-fold increase yoy) as ASP hikes outpace raw material cost increases.

■ Maintain Add with an unchanged TP of S$0.135 (5.7x FY22F P/E).

STRATEGY – SINGAPORE

Singapore Fund Flows

In March, the banking and shipbuilding sectors saw the most fund inflows by institutional investors; however retail investors were net sellers. In particular, DBS remained a heavily-traded stock for both groups of investors. Five notable stocks with institutional and retail investors taking opposing views were DBS, SIA, OCBC, YZJ and Ascendas REIT. WHAT'S NEW • A busy start to the month of March. We note that the first two weeks of March saw the most movement in net buys and sells (week of 1 Mar 21 and week of 8 Mar 21). Interestingly, institutional investors were active throughout the month while retail investors' activity tailed off markedly after the first two weeks of March. In addition, retail investors appeared to take a risk-off mentality based on trading value of the top 25 stocks, buying S$741m worth of stocks but selling S$1.5b, whereas institutional investors were more balanced, buying S$1.27b and selling S$1.35b.

CGS CIMB

CGS CIMB

Malayan Banking Bhd

Pushing for ROE expansion in 2021-25

■ We are more positive on Maybank following its Investor Day on 9 Apr 21 as it is guiding for a high ROE target of 13-15% in 2025.

■ We raise our DDM-based target price from RM7.90 to RM9.30 due to higher EPS and 0% discount on our DDM value due to strong provision buffer.

■ Upgrade Maybank from Hold to Add given (1) our projected recovery in FY21 net profit growth, and (2) expected ROE expansion in FY21-25.

Agribusiness

Strong output growth lifts palm inventories

■ Malaysian palm oil stock levels grew 11% mom to 1.45m tonnes as at endMar 2021. This was 10% above our forecast due to higher output and import.

■ Signs of better-than-expected recovery in palm oil output could limit price upside for CPO in the near term.

■ We project palm oil stocks to rise by 6.2% mom to 1.54m tonnes by end-Apr 2021F. Reiterate Neutral rating as CPO prices may have peaked.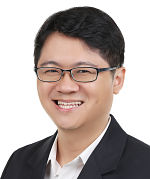 Check out our compilation of Target Prices