UOB KAYHIAN

CGS CIMB

China Sunsine Chemical (CSSC SP)

Rubber Accelerators' ASP Remains Elevated Due To High Demand

The strong demand for rubber tyres has helped sustain the ASP of rubber accelerators at an elevated level. For 2021, incoming new capacity for insoluble sulphur will help to further entrench Sunsine's top position as the key global supplier of essential additives for the production of rubber products. We expect 2021 sales and net profit to grow 63% and 37% respectively. Maintain BUY with a higher target price of S$0.695 after changing our valuation methodology.

Frasers Logistics & Commercial Trust

FLCT to be included as STI constituent

■ FLCT to be included in the STI from 13 Apr 2021

■ Stable portfolio, stronger forex could provide some earnings tailwinds

■ Reiterate Add, with an unchanged DDM-based TP of S$1.57 FLCT to be included as STI constituent from 13 Apr According to its company announcement, FLCT will be included in the Straits Times Index (STI) from 13 Apr 2021. Post this inclusion, FCLT will be a constituent of three indices – FTSE EPRA NAREIT, STI, and GPR 250. We believe this will likely boost the trust's profile and investor visibility. Based on our calculations, we estimate FLCT's weight in the STI to be c.1.14%, based on share price as at 8 Apr 2021. In the medium term, as the REIT continues to tap on inorganic growth opportunities & potentially expand its market cap, we believe the REIT will continue to garner more investor attention.

UOB KAYHIAN

CGS CIMB

Malayan Banking (MAY MK)

Unveiling Its Five-year Growth Strategy – M25

Maybank unveiled its five-year medium-term growth strategy known as M25 last Friday. Its digital-centric growth strategy will certainly place the group on a stronger footing to extract cross-selling and efficiency gains over the longer term. However, as its five-year strategy will require a gestation period, we feel that it is unlikely to excite the share price in the near term. Maintain HOLD and target price of RM8.70 (1.07x FY21 PBV). Entry level: RM8.00.

Axiata Group

CDB is slightly accretive to fair value

■ Axiata & Telenor are in advanced discussions to merge Celcom & Digi.

■ Pre-synergies, we see Axiata's FY22F core EPS diluted by 7%. Axiata's 2024 net profit and DPS aspirations are unchanged, post-merger.

■ Reiterate Add, with a 2% higher SOP-based TP of RM4.20. Advanced discussions underway to merge Celcom with Digi Axiata and Telenor announced that they are in advanced discussions to merge Celcom and Digi, with definitive agreements expected to be signed in 2Q21 and to be fully completed by year-end/1Q22. Digi will issue new shares to Axiata, such that Axiata and Telenor would each have 33.1% in the merged entity, which will be named Celcom Digi Bhd (CDB) and stay listed. Axiata will also receive RM1.7bn and RM300m cash from Digi and Telenor, respectively. The deal is subject to shareholders' and regulatory approvals. Both parties say there is no certainty that the discussions will result in any agreement.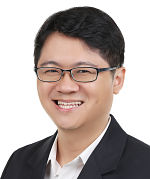 Check out our compilation of Target Prices