Electric vehicles are all over the news these days but how about electric ships?

Well, Singapore-listed BH Global has just announced the delivery of Singapore's first hybrid-powered ship – the "Penguin Tenaga".


Its electric-hybrid propulsion system was supplied by BH Global's subsidiary, Sea Forrest Power Solutions.



Project partners were Penguin International, Danfoss Power Solutions, Durapower Technology (Singapore), ZF Asia Pacific and Bureau Veritas.

"This landmark shipbuilding project epitomises the cooperative 'can-do' spirit among like-minded innovators working together towards Singapore's future environmental sustainability," said BH Global.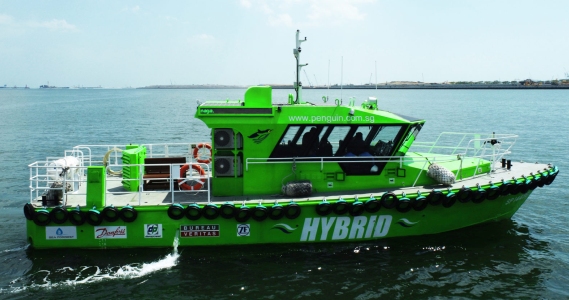 Built, owned and operated by Penguin, the 15-metre aluminium monohull ship is Singapore's first hybrid-powered ship with BV's ZE (Zero Emission) class notation.

The launch and commissioning of the "Penguin Tenaga" signifies the first step towards electrification of maritime vessels operating in Singapore waters.


The electric-hybrid propulsion system was designed for ease-of-use, with an ergonomic graphic user interface and a feature that automatically switches the propulsion mode from diesel to hybrid to pure electric.

Significantly, the vessel is capable of running on pure battery mode at 5 knots for more than 30 minutes.

The "Penguin Tenaga" will shortly be deployed to Pulau Bukom to join Penguin's fleet of workboats that are supporting Shell's island refinery operations.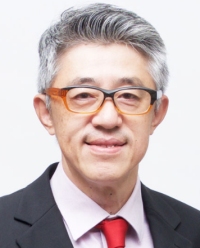 Vincent Lim, Chairman of BH Global"We have embarked on this journey in support of Singapore's Sustainability and Environmental goals, in which we took the lead for the joint design, development, and construction of Singapore's first hybrid-powered vessel," said BH Global chairman, Vincent Lim.

Building on the success of the "Penguin Tenaga", Sea Forrest is developing a "Full Electric Ready" system that will enable electric-hybrid vessels to transform into pure electric vessels with minimal modifications in the future.

Sea Forrest is also trialling a plug-and-play quick-charging system capable of charging multiple vessels simultaneously rapidly.

"We aim to achieve a complete eco-system for Singapore's electric-hybrid and pure electric propulsion systems, ranging from shore chargers to on-board systems." said Mr George Lee, CEO of Sea Forrest.
---
DON AGRO: Enters market for organic wheat
Don Agro, which listed in Singapore in Feb 2020, is one of the largest agricultural companies based in the Rostov region of Russia.

• Group allocates 11.0 hectares of arable land for the launch of its pilot project in organic wheat cultivation

• Leveraging on its capabilities in organic farming, the Group intends to capture growing consumer demand for organic alternatives that harness both health and environmental benefits

• Apart from generating new revenue streams, the successful sale of higher margin organic produce coupled with cost savings from the reduction of fertilisers and pesticides used will better contribute to earnings resilience and profitability for the Group.

For more, see press release here.