CGS CIMB

CGS CIMB

Japfa Ltd

The farm is still alright

■ Indonesia poultry prices and China raw milk prices have continued to rise yoy, while Vietnam swine prices were still above VND70k/kg in Jan-Feb 21.

■ We remain positive on JAP as it has successfully diversified into several business segments that can help mitigate each other's weaknesses.

■ Reiterate Add and TP of S$1.18, on unchanged 2022F P/E of 11.5x, close to its 2016-2020 average mean.

Velesto Energy Berhad

FY21F utilisation picking up

■ Velesto announced its fourth new jack-up (JU) drilling contract this year, raising FY21F utilisation to c.42%, albeit still below our 60% assumption.

■ We revise up our daily charter rate (DCR) assumptions given the better-thanexpected rates secured to date, and reduce our Ke from 15.5% to 15.1%.

■ Our DCF-based TP of 17 sen remains unchanged due to an upward revision of capex to RM100m for FY21F; hence we reiterate our Hold call.

UOB KAYHIAN

UOB KAYHIAN

Sembcorp Industries (SCI SP)

Slowly And Surely Building Up Its Renewables Portfolio

On the renewables front, SCI has had a solid 2021 thus far, winning 82mwp of solar projects in Singapore and a 400mw utility-scale solar project in Rajasthan, India. In our view, SCI appears to be well on track to meet its current target of having 4,000mw in renewables capacity by 2022 vs 3,218mw as at end-20. We highlight that the company may increase its renewables target at its May 21 investor day. Maintain BUY with a higher target price of S$2.27 (previously S$2.00).

Telecommunications – Malaysia

1Q21 Saw Wider Fibre Footprint Nationwide; Benefits Fixed-Line Operators

Key takeaways from MCMC's 1Q21 JENDELA review include: a) better-than-expected fibre network rollout in 1Q21, b) potential deferment of MSAP review to 2022, and c) confirmation that JENDELA's 2021 spending will be funded by the USP. All these seem positive for fixed-line operators given a potential subscriber growth trajectory with limited risk of price reversion. The 5G SPV "game plan" will likely be established in the next 1-2 months. Maintain MARKET WEIGHT. Top picks: TM, Axiata.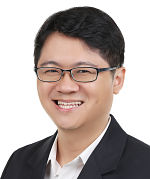 Check out our compilation of Target Prices