UOB KAYHIAN

CGS CIMB

STRATEGY – SINGAPORE

Alpha Picks: Adding UMS, Removing Frencken

Our portfolio gained 5.2% mom in Mar 21 but was outdone by the STI's gain of 7.3% mom due to strong share price performance by the Jardine companies. Notable outperformers for Mar 21 included Yangzijiang (+19.6% mom), Frencken (+13.3% mom) and Far East Hospitality Trust (+10.5% mom) while GHY (-3.4% mom) and our short call on SIA (+11.4% mom) worked against us. For Apr 21, we add UMS while removing Frencken.



Multi-Chem Limited

Cybersecurity product distributor

■ Multi-Chem Limited (Multi-Chem) distributes and offers training for Information Technology (IT) security products via subsidiary, M.Tech Group.

■ The group achieved a net profit of S$17.8m in FY20 and ended Dec-2020 with a net cash balance of S$77.8m.

■ Multi-Chem trades at a historical FY20 P/E of 7.1x and P/BV of 1.10x.

OCBC

DBS VICKERS

Singapore Press Holdings Ltd

Singapore | Communication Services Research Team

Rating BUY (as at 5 April 2021)

Last Close SGD 1.67 Fair Value SGD 1.92 Undergoing a strategic review

• 1HFY21 operating profit of grew 16.6% yoy, driven by improved performance from non-media businesses while media continued to drag.

• The company has started a strategic review to consider options for its businesses, highlighting a challenging operating outlook for its media business due to structural headwinds but stressed there is no assurance of a definitive conclusion at this point.

• Fair value is lifted to SGD1.92 as we adjust our estimates following the latest results and apply a smaller holding company discount to its sum of partsbased valuation, reflecting further recovery expected for most of its non-media businesses and potential catalysts from future value unlocking initiatives.

Frasers Centrepoint Trust

Leaner and keener to excel

Investment Thesis

Maintain BUY and TP of S$3.00. Despite rising divergence in views on FCT as the economy reopens, we remain convinced that the REIT can continue to deliver a potent mix of growth and stability, anchored by a portfolio of largely dominant malls that are well integrated in the future retail eco-system. We project DPU in FY21 to be c.4% higher than pre-COVID19 levels, ahead of its peer growth rate. We maintain our TP at S$3.00, implying a target yield of 4.2%.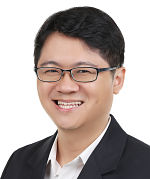 Check out our compilation of Target Prices