CGS CIMB

PHILLIP SECURITIES

Property Devt & Invt

Strong private home price showing in 1Q

■ 1Q21 flash estimate for private home prices was up 2.9% qoq.

■ Continued strong uptick in prices could heighten risk of new cooling measures..

■ Reiterate sector Overweight on valuations. Preferred picks: CAPL, UOL, CIT. Flash estimate for private home prices shows stronger qoq growth

● According to the Urban Redevelopment Authority (URA), the property price index flash estimate for 1Q21 showed that private home prices rose 2.9% qoq vs. the 2.1% qoq increase in 4Q20. Prices in the Rest of Central Region (RCR) delivered the strongest improvement of +6.1% qoq vs. the +0.9% rise in Outside Central Region and the 0.3% qoq decline in private home prices in the Core Central Region. Meanwhile, the Housing Development Board resale price flash estimate showed that HDB resale prices rose 2.8% qoq in 1Q21.

Phillip 2Q21 Singapore Strategy

Music is still playing

SINGAPORE | STRATEGY

1 April 2021 Review: Alas, the STI turned in a respectable performance in 1Q21. Its 11.3% gain outperformed most global equity indices and asset classes, except commodities (Figure 4). Leading the rally were cyclical stocks: shipping, transportation and finance. REITs were the major underperformers (Figure 2). DPUs in FY20 were cut by 16%. The recovery in most sub-sectors such as retail, office and industrial was lacklustre. Rising interest rates further dampened investor appetite for the sector.

PHILLIP SECURITIES

UOB KAYHIAN

Singapore Banking Monthly

Extending their green shoots

SINGAPORE | BANKING & FINANCE | UPDATE

 Current interest rates of 0.42% are 11bps higher than the start of the year.

 Loans fell 0.88% YoY in February but grew 0.46% MoM, the fourth consecutive month of growth.

 SGX's SDAV was third-highest on record but down YoY alongside DDAV asthere was an anomalous selloff during the COVID-19 outbreak last year.

 Maintain Overweight. Loans remain on path for recovery and interest rates are stable with a positive economic outlook. We continue to prefer OCBC (OCBC SP, BUY, TP: S$13.65) for its WM and insurance franchises.

Samudera Shipping Line (SAMU SP)

Beneficiary Of Favourable Container Freight Rate, Trading At A Huge Bargain

With a fleet of 24 container ships, Samudera provides container shipping transportation of cargo in Asia. Samudera is benefitting from a rise in container freight rates to a multi-year high since 2H20 due to high demand in e-commerce trade and supply disruption due to port congestion. Its 2020 core net profit grew 330% yoy, excluding impairments. For 2020, Samudera is trading at 6.5x PE and 0.6x P/B vs peers' average of 12.1x PE and 3.1x P/B. Net cash forms 50% of its market cap.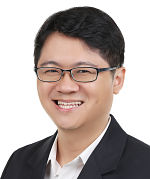 Check out our compilation of Target Prices