CGS CIMB

CGS CIMB

Keppel Corporation

Connecting the dots

■ Facebook, Telekomunikasi Indonesia and Keppel T&T to own/develop a subsea cable connecting Singapore to the West Coast US via Indonesia.

■ Keppel's key proposition is its ability to fund (via monetisation of other assets) and Keppel Capital's network of new money.

■ There are synergies to be reaped for KTT, KDC, M1 and expanded product offering, spanning across international connectivity and data services.

Sembcorp Marine

The power of small beginnings

■ After more than 12 months of order drought, SMM won a contract to design/build/install an offshore converter platform for RWE Renewables.

■ We estimate SMM's work scope to be in the range of S$200m as the contract is awarded to a consortium with GE Renewable Energy's Grid Solution.

■ Expect positive share price movement from the news. Retain our TP at S$0.141 on 0.5x CY21F P/BV. Order wins are key catalysts. Reiterate Hold

CGS CIMB

UOB KH

SPH REIT

Moving towards a recovery

■ SPH REIT's 1HFY21 DPU of 2.44 Scts (+45.2% yoy, 2Q: +3.3% qoq) came in at 43% of FY21F DPU but we deem this to be in line.

■ Singapore portfolio reported +0.4% rental reversion despite Covid-19; occupancy rate remained high at 97-100%.

■ Reiterate Add. Encouraging tenant sales and positive vaccine development point towards a recovery.

Singapore Press Holdings (SPH SP)

Expecting A Property Uplift, Upgrade To BUY

Property assets in SPH have seen improved prospects. SPH REIT's 1HFY21 DPU was 2.44 S cents (+45% yoy) and we see potential for SPH's dividends to be reinstated to a larger extent. Student accommodation assets could also see improved demand. Together, these two property assets form a sizeable 93% of revalued assets in our SOTP, which remains discounted by the market. Upgrade to BUY with a 43% higher target price of S$1.74, implying 16% upside.

Read more...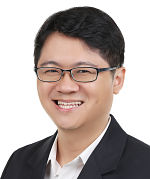 Check out our compilation of Target Prices