Excerpts from CGS-CIMB report

Analysts: LIM Siew Khee, Cezzane SEE & Kenneth TAN
■ We like Q&M for its almost recession proof, lucrative dentistry franchise and very entrenched position in the profession in Singapore (83 dental outlets).


Q&M

Share price:
65 c

Target:
92 c
■ The key catalyst is net profit growth from its new Covid-19 diagnostic testing segment which could contribute c.38% of its core net profits in FY21-22F.

■ We initiate coverage with an Add rating and TP of S$0.92, based on 20x FY22F P/E against our 2-year core earnings CAGR forecast of c.74%.

Initiate coverage with an Add rating and target price of S$0.92
Q&M's core dental business is almost recession proof as revenue climbed 8% yoy and core profit ex government grant grew 45% yoy in Covid-19 stricken FY20.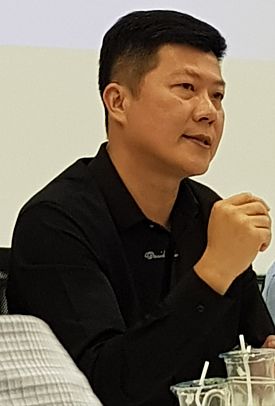 Dr Ng Chin Siau, CEO, Q&M Dental. NextInsight file photoWe expect Q&M to mark record profits from FY21F onwards driven by robust dental outlet expansion and earnings contribution from its new Covid-19 testing segment.

The stock trades at c.14x FY22F P/E or -2 sd of its historical average (since listing).

The valuations are also below its pre-China growth phase trading band of 30x in 2009-2013.

Our TP is pegged at 20.0x FY22F EPS, a c.25% discount to peers for its smaller market cap. We also take into consideration the group's moderated expansion into China.

Ramping up market share in dental franchise, lucrative margins
We conservatively forecast Q&M opening 10 new outlets per year in Singapore and Malaysia, respectively, translating to 31.0%/16.3% yoy clinic revenue growth for FY21F/22F.

The group currently has 83 dental outlets in Singapore and 34 in Malaysia (vs. 60 and 8 respectively in 2014).

We expect management to ramp up its expansion plans in FY21-22F, taking into consideration the rising demand for dental services as well as dampened outlet growth observed in FY20 due to the pandemic.

We also like the lucrative dental business model as gross margins have been firm at c.30% since 2014.


New growth from Covid-19 diagnostic tests
The new segment of Covid-19 testing and sale of test kits via its 51%-owned subsidiary Acumen Diagnostics could continue to be in high demand for FY21-23F given the highly infectious and resilient nature of Covid-19.

We have penciled in S$35m/48m of revenue contribution from Covid-19 testing services in FY21F/22F, with 800/1,100 daily tests assumed to be conducted, respectively.

We estimate the segment to grow to 38-39% of Q&M's core net profits in FY21-FY22F.
Recurring profit to support higher dividend
We favour Q&M for its strong recurring domestic earnings and forecast a 2-year core net profit CAGR of 74%.

We also project free cashflow of S$26m/S$34m after incorporating expansionary capex and dividend payout of 60%.

This translates to an FY21F DPS of 2.5 Scts and attractive dividend yield of 3.8% (above peers).

Potential catalysts include i) faster-than-expected opening of new clinics, ii) higher-than-expected number of tests conducted.

Key downside risks include resurgence in Covid-19 infections, increasing competitive pressure, and rising employee costs.

Full report here.