Near-term demand for thermal coal remains robust in Asia, especially China and Indonesia, but Golden Energy & Resources (GEAR), a top coal producer in Indonesia, made decisive moves to diversify into gold and metallurgical coal production in 2020.
• Singapore-listed GEAR and its 50% JV partner completed the 100% acquisition of Australian privately-held gold producer Ravenswood Gold on 31 March 2020.

The JV partner, EMR Capital, is a specialist mining private equity manager that currently owns and operates 9 mining operations and projects in 6 countries.



•

A GEAR subsidiary

launched a takeover offer for ASX-listed Stanmore Coal, succeeding in raising its stake to 75.33% from 31.35%. GEAR's effective interest in Stanmore is 60%.
Stanmore produces metallurgical coal which is a key ingredient in the production of steel, and there is no substitute for it.

Let's take a look at Ravenswood Gold's financials:
Operating Profit (April -Dec 2020): A$16.3 M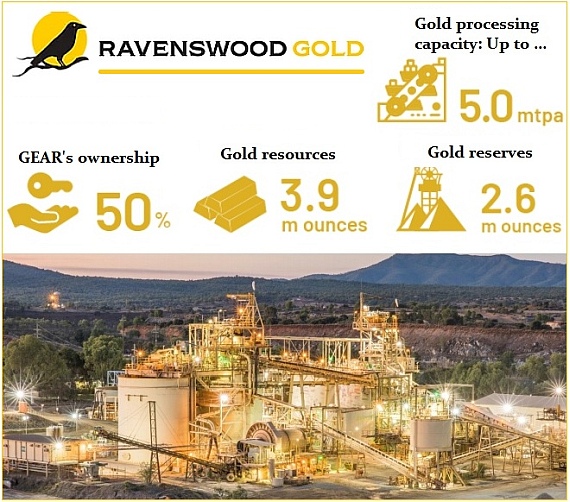 Ravenswood's processing facilities are being expanded to increase production from 60,000 ounces to over 200,000 ounces of gold per annum, turning it into the No.1 gold producer in Queensland, Australia. The capex is expected to be funded largely from project financing.

Given buoyant gold prices in 2020, Ravenswood would have boosted GEAR's bottomline if not for one-off acquisition expenses.

In the 9 months from 1 Apr 2020, Ravenswood produced 47.6 Koz of gold and realised a selling price of A$2,622/oz.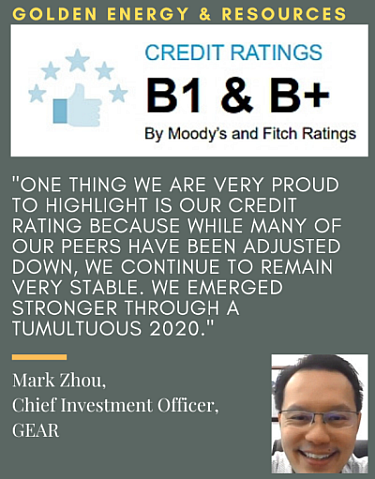 Its operating profit was sterling at A$16.3m.

But it had a net loss due to acquisition cost and transition cost totalling A$16m (including stamp duty) that could not be capitalised.

GEAR's share of loss (net of tax) was US$4.90 million.

Stanmore: For the 6-month period ended 31 Dec 2020, Stanmore recorded an EBITDA loss and net loss of A$1.8m and A$16.1m, respectively (on 100% basis).

Stanmore's average ASP declined 28% from A$159.5/t for financial year ended 30 June 2020 to A$115.1/t during the 6 months ended 31 Dec 2020.

While Stanmore sells to non-China markets such as Japan, its ASP was indirectly impacted by China's restrictions on imports of Australian coal.

Overall, GEAR's group net profit attributable to shareholders was US$8.1 million in FY2020 (FY19: US$9.9 million).

Group EBITDA rose to US$148m from US$130m in FY2019 (a 14% increase y-o-y).

In its core business (energy coal), GEAR's financial performance was impacted as energy demand cooled during the pandemic, especially in 2Q20 and 3Q20.

Energy coal segment: Key metrics of this by far the largest business segment of GEAR -->
• Revenue: US$1.1 billion in FY2020, a decrease of 4.5% from FY2019.



•

Average selling price: Fell 11.3% to US$31.03 per metric tonne from US$34.99. Coal price has since 4Q2020 made a strong recovery.

• Production cash cost:

US$21.04 per metric tonne, one of the lowest since FY2017, which m

itigated the ASP weakness.

This was achieved through mine planning and cost optimisation resulting in lower strip ratios and contractor rates.

• Production volume: All-time high of 33.5 million tonnes, an 8.5% y-o-y increase, which helped support revenue.
Thermal coal, met coal prices recover
1Q21 is looking good for GEAR as thermal coal price has extended its 4Q20 recovery, hovering around US$40 per tonne.
China had a hand in that.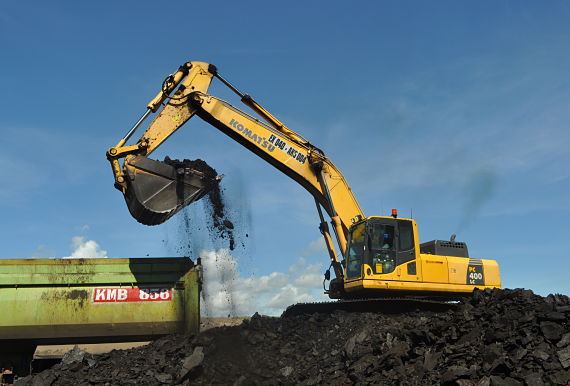 Coal production at GEAR's mine in Indonesia. NextInsight file photo."China's coal imports surged to 39.08 million tonnes in December 2020 from 2.77 million tonnes a year earlier, as China relaxed a soft cap on import restrictions to ease supply constraints domestically amid an unusually cold winter, an uptick in economic activity, permit inspections in Inner Mongolia and a soft cap on Australian coal imports," said GEAR in its FY20 results announcement.


In addition, the price of metallurgical coal, which took a big hit last year with China's halt (temporary?) on Aussie imports, also firmed up from 4Q2020.

Aussie metallurgical coal is finding buyers in Europe, which traditionally had sourced from the US whose supply had instead gone to China. A rebalancing of global suppply and demand is taking place.

"With steel production activities expected to increase as countries continue to boost their economy through infrastructure investments, the resultant rise in demand in metallurgical coal is seen to be beneficial to GEAR."

The FY20 results presentation material is here.