MAYBANK KIM ENG

MAYBANK KIM ENG

Sasseur REIT (SASSR SP)

Back On Growth Trajectory

Strong delivery in 4Q20

SASSR's DPU jumped 9.7% QoQ and 18.8% YoY in 4Q20, against a 4.3% QoQ improvement and a 2.1% YoY dip in its entrusted management agreement (EMA) rental income. The results were 5-7% ahead of ours/ consensus' estimates. Sales recovery has gained traction after its 45-day malls closure in 1Q20. We see strong momentum into FY21 on improving occupancies after tenant remixing efforts, with catalysts from betterthan-expected portfolio sales growth and upside from potential acquisitions, backed by a strong balance sheet and visible sponsor pipeline. We raised DPUs and our DDM-based TP to SGD1.05 (COE: 10.2%, LTG: 3.0%). BUY.

First Resources (FR SP)

FY21E remains promising despite uncertain forward sales impact

New dividend payout ratio of up to 50% from FY21E 2H20 core PATMI missed our / consensus estimates on several factors. But the net inventory build-up at end-2H20 and FV loss on derivative FI (USD11m) will likely benefit FY21E's bottom line. Recent guidance on forward sales created some uncertainty on its 1H21 downstream outlook. Even assuming zero downstream EBITDA contribution for FY21E, we still forecast a 34% core EPS growth in FY21E on higher price and output. Following our EPS revisions, our new TP is SGD1.88 (-4%) on unchanged 17x 2021 PER peg, its 5-yr mean. FR remains a BUY. A final DPS of 2 SGD cents was proposed, and a new DPR of up to 50% was announced.

UOB KAYHIAN

UOB KAYHIAN

City Developments (CIT SP)

2020: Paying A Big Price For A Major Misstep In China

In a Sincere and COVID-19 affected year, CDL reported a record loss of S$1.9b with 93% of its investment in the Chinese property company written off. The potential to acquire inexpensive assets, such as the recent Shenzhen tech park, may be a silver lining in time to come. We reduce our earnings forecasts slightly and maintain our BUY recommendation on CDL with a lower target price of S$8.50.

Venture Corporation (VMS SP)

4Q20: Results In Line; Positioned For Growth For Current And Adjacent Domains

4Q20 net profit fell 10% yoy but was up 8% qoq, reflecting the recovery from disruptions caused by COVID 19. Full-year earnings of S$297m (18% yoy) was within expectations, forming 99% of our estimates. VMS is working on a variety of products and opportunities to drive earnings growth. We lower our 2021-22 earnings forecasts by 4- 7% to account for chip shortages and temporary disruptions in Malaysia due to COVID 19. Maintain BUY with a 1% lower target price of S$23.47 (20x 2021F PE).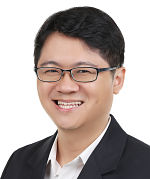 Check out our compilation of Target Prices