CGS CIMB

CGS CIMB

Fu Yu Corp Ltd

Right sized for growth

■ FY20 revenue was in line with our full-year expectations while net profit came in 9% above our expectations, driven by a lower cost structure.

■ Net cash (no borrowings) of S$106.6m at end Dec-2020. Final DPS of 1.25 Scts (FY20 DPS of 1.60 Scts, unchanged from FY19).

■ Reiterate Add with a higher TP of S$0.355 as earnings growth resumes, supported by a lower cost structure.

Sembcorp Industries

Transforming brown to green

■ SCI is a positioned to raise its renewable/thermal energy mix from the current 40/60 of profit; details will be communicated at its investor day in May.

■ FY20 energy core profit of S$301m beat our S$213m forecast, thanks to higher grant from Singapore and stronger Singapore power margin.

■ Reiterate Add with a slightly higher TP of S$1.97, still based on 1x CY21F P/BV. SCI trades at 0.8x P/BV, cheap vs. regional power/utilities plays' c.1.8x.

CGS CIMB

UOB KAYHIAN

Wilmar International

Special dividends make up for weaker 4Q

■ Wilmar's final results were 5% below our forecast due to higher taxes.

■ Positive on strong final and special dividend of S$0.155 (div yield 2.8%).

■ The value of its stake in YKA is worth 3.1x Wilmar's current market cap. Reiterate Add, with a higher SOP-based TP of S$6.15.

Sembcorp Marine (SMM SP)

2020: A Bumpy Road To Recovery

SMM reported a difficult year with a net loss of S$583m, an unprecedented low that missed our and consensus estimates. While the company expressed positive sentiment on the results call regarding the long-term profitability of its business, the outlook for 2021 continues to remain bearish with losses guided for 1H21. Upgrade to HOLD with a fair value of S$0.16. Target: S$0.16.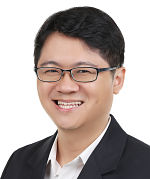 Check out our compilation of Target Prices