CGS CIMB

CGS CIMB

Grand Venture Technology Ltd

Gearing up for growth

■ FY20 revenue/net profit was 12%/22% above our forecast, driven by strong yoy revenue growth in the semiconductor and life science segments.

■ The company expects the growth momentum in its life sciences and medical segments to continue into FY21F.

■ Reiterate Add with a higher S$0.605 TP as more customer wins drive higher profitability.

Raffles Medical Group

FY20: In-line; awaiting foreign patients

■ FY20 core net profit of S$42.3m (ex govt grants and some fair value losses) was largely in line with our/consensus' earnings of S$44.2m/S$42.6m.

■ While we expect an earnings improvement in FY21F, it could be lower vs. FY19's number on lack of foreign tourists and potential Shanghai losses.

■ Reiterate Hold, as we think the improving local patient volume has been priced in. We lift our SOP-based TP as we roll forward to end-FY21F.

CGS CIMB

Wilmar International

Special dividends make up for weaker 4Q

■ Wilmar's final results were 5% below our forecast due to higher taxes.

■ Positive on strong final and special dividend of S$0.155 (div yield 2.8%).

■ The value of its stake in YKA is worth 3.1x Wilmar's current market cap. Reiterate Add, with a higher SOP-based TP of S$6.15.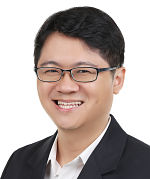 Check out our compilation of Target Prices