CGS CIMB

UOB KAYHIAN

ST Engineering

Relatively stronger than peers

■ STE plans to make up for the absence of an S$250m grant in FY21F via S$180m cost reduction and S$70m modest recovery and less impairment.

■ The outlook for Aero PTF is strong, driven by airfreight market buffering weak aircraft MRO. Electronics and Land systems are backed by order execution.

■ FY20F results were in line and relatively better vs. conglomerate peers with modest impairment. DPS firm yoy at S$0.15 and likely to remain in FY21F.

StarHub (STH SP)

4Q20: In Line, Stable Operating Parameters For 2021

4Q20 net profit rose 4% yoy to S$36m with improved service-to-EBITDA margin of 28%. This brought 2020 net profit to S$158m (-15% yoy), within expectations. Stepping into 2021, StarHub guides for stable revenue but lower service-to-EBITDA margin given higher enterprise business revenue mix. The company will continue to focus on good customer experience through its ongoing IT transformation. We trim 2021 earnings by 6%. Maintain HOLD with a lowered target price of S$1.35.

PHILLIP SECURITIES

PHILLIP SECURITIES

BRC Asia

Light at the end of the tunnel

SINGAPORE | INDUSTRIAL | INITIATION

▪ Record earnings of S$42mn and S$45mn expected for FY21e and FY22e respectively.

▪ Construction demand is expected to recover to S$23bn – S$28bn in 2021 recovering from the S$21.3bn in 2020. Their huge market share of 70% means BRC is well positioned to capitalise on the growth.

▪ Potential for dividend payout to recover from FY21e and FY22e.

▪ Initiate coverage with BUY recommendation and target price of S$1.87. Our TP is derived based on 11x FY21e P/E, a 15% discount to it's 10-year historical average P/E on account of the uncertain environment.

ComfortDelGro Corp Ltd

Back to core profitability

SINGAPORE | TRANSPORT SERVICES | 4Q20 RESULTS

▪ 4Q20 PATMI is 40% below expectations due to lower-than-expected public transport revenue and earnings.

▪ QoQ, 4Q20 EBIT swung from S$0.2mn loss in 3Q20 to S$29.7mn profit, excluding government relief. Taxis returned to profitability in 4Q20.

▪ Comfort is emerging out of the pandemic with an even stronger balance sheet. Net cash of S$279mn was up from S$64mn in FY19.

▪ Recovery is underway with economic reopening, rebound in fuel index and dialling back of taxi rebates. Maintain BUY and DCF target price of S$1.83 (WACC 7.7%). Taxis to lead the rebound with lower rental relief. Public transport to lag as traffic volumes are still almost 30% below pre-pandemic levels. Our FY21e forecasts are relatively unchanged.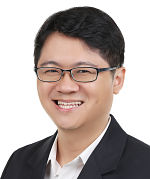 Check out our compilation of Target Prices