UOB KAYHIAN

UOB KAYHIAN

Aviation – Singapore

50% JSS Rebate Will Cushion Earnings/Cash Flow In 2021/2022

We estimate that the latest JSS measures, including the S$330m in Aviation Workforce Retention Grant, would lead to a S$29m-267m increase in JSS for aviation companies, with SIA expected to be the primary beneficiary. SATS and SIAEC will similarly benefit from renewal of licencing rebates. As for STE, we hope to ascertain the impact at its analyst briefing. For now, we have raised target prices for all the stocks, except for STE. Maintain MARKET WEIGHT.

DBS Group Holdings (DBS SP)

More Headaches From Lawsuits In India

Based on local Indian media reports, RFL has filed a petition with the Delhi High Court to substitute DBI as the defendant instead of LVB for the lawsuit involving misappropriating of fixed deposits. The subsequent investigation is said to have uncovered grave irregularities and severe violation of regulations at LVB. We are concerned that the two ongoing lawsuits would create legal uncertainties for DBI. Maintain HOLD. Target: S$29.20. Entry: S$25.20.

MAYBANK KIM ENG

PHILLIP SECURITIES

Prime US REIT (PRIME SP)

Prepping For Growth

Delivering ahead again, eyeing deal upside

PRIME's 2H20 and FY20 DPUs were ahead of its IPO projection by 2.1% and 3.6%, on the back of stable occupancy, and its maiden acquisition of Park Tower in Feb 2020 at 6.9% NPI yield. Leasing activity is improving into FY21 while DPU visibility remains high, supported by a 4.4-year WALE, strong tenancies, and +2.0% pa growth from its AUM, currently under-rented by 6.5%. Valuations are compelling at 8+% FY21 DPU yield, 43% upside to our USD1.10 DDM-based TP (COE: 8.3%, LTG: 2.0%), with improving operational performance and potential acquisitions, as rerating catalysts. BUY.

iX Biopharma Ltd.

Delayed profitability

SINGAPORE | HEALTHCARE | 1H21 Results

 Net loss narrowed 51% YoY to S$2.8mn in 1H21 to beat expectations by 63% on FX gains of S$2.2mn – without which results would have missed by 25%.

 Revenue almost tripled on strong demand for specialty pharmaceutical and nutraceutical products.

 Gross margins improved, though still negative as shipment of an integral component for a 5-6-fold increase in production capacity has been delayed till end-FY21.

 Wafermine out-licensing deal remains in sight, though progress has been impeded by border closures.

 Maintain BUY with a lower DCF target price (WACC 10%) of S$0.445 from S$0.455 as turnaround has been deferred to FY22e. We cut FY21e earnings by S$9.5mn, with loss of S$1.5mn from delayed capacity increase and S$8mn from deferred out-licensing deal.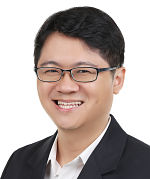 Check out our compilation of Target Prices