UOB KAYHIAN

MAYBANK KIM ENG

STRATEGY – SINGAPORE

2021 Budget – Looking Towards Recovery

With S$11b in spending, the 2021 Budget continues to assist the recovery efforts of the Singapore economy with an emphasis on maintaining a high level of support for sectors that have been badly hit by COVID-19. Importantly, we note that S$24b has been put into efforts to transform the country economically over the next three years. We maintain our 2021 year-end STI target of 3,180 (8% upside).

Kossan Rubber Industries (KRI MK)

ASP may peak in 3Q21

Growth and yield; maintain BUY 4Q20 results was within expectations and we estimate that Kossan's core net profit could jump 2.2x QoQ in 1Q21E. Maintain our FY21-22E EPS and introduce FY23E, which assumed for FY23E net margin to revert to preCOVID 19 level as we expect demand-supply to balance. Our DCF-based TP is reduced to MYR6.15 (-39%) as we roll forward our valuation base year to FY23E (from FY21E). Maintain BUY for its undemanding P/E of 3x/6x/25x in FY21/22/23E. DY is also attractive at 12%/6% in FY21/22E.

MAYBANK KIM ENG

CGS CIMB

UEM Sunrise (UEMS MK)

Refocuses its energy

Intends to Build up non Iskandar Malaysia landbank

With negotiations for the UEM-ECW merger called off, UEMS now refocuses its energy on balance sheet and landbanking beyond the Iskandar Malaysia (IM) region. The potential land acquisitions will be funded via debts and non-core land sales, we were told. Elsewhere, it aims to achieve +10%-20% sales growth in FY21. We maintain our earnings forecasts pending the release of UEMS' 4Q20 results on 24 Feb. Maintain HOLD and TP of MYR0.43 (0.3x FY21 PBV). We prefer SPSB, SDPR and ECW in the property space.

Petrochemical

Mixed outcomes as naphtha prices rise

■ Strong demand and constrained supplies, coupled with rising naphtha prices, have lifted petchem selling prices, which will benefit PCG in 1Q21F.

■ However, naphtha-based players like LCT have seen spreads compress in 1Q21F, relative to 4Q20 levels, and we expect LCT's stock to derate quickly.

■ Reiterate Underweight as petchem selling prices may fall from 2Q21F, and PCG's positive core net profit momentum may not last beyond this quarter.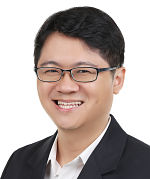 Check out our compilation of Target Prices