KGI Research highlighted two SGX-listed companies which are benefitting from China's upswing in industrial demand and chemical prices – China Sunsine Chemicals (CSSC SP, TP: S$0.53) and Jiutian Chemical (JIUC SP, TP: S$0.155).

Excerpts from KGI report

Analysts: Joel Ng & Chen Guangzhi, CFA
We will give a detailed update when China Sunsine's FY20 full year results are out.

We currently have an OUTPERFORM rating with a TP of $$0.47.

However, in the short term and as a trading opportunity, we recommend a trading TP of S$0.53 given that the current upward momentum is improving.

Profit margin has bottomed out. Rubber chemicals fully turned around in 2020 despite COVID-19.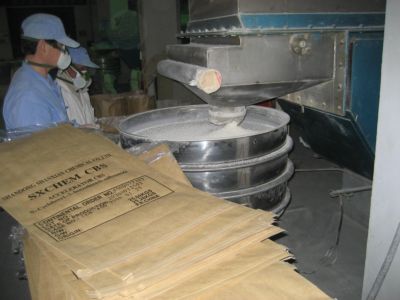 China Sunsine is the world's largest producer of rubber accelerators, supplying to tyre makers such as Pirelli and Bridgestone. On average, multiple types of accelerators and anti-oxidants dropped to the lows in 3Q19 and formed a double bottom together with the previous lows of 4Q17.

Interestingly, both price spreads and YoY changes touched similar levels in these two periods.

We believe that the strong market resiliency is due to the much lower breakeven operating costs for market leaders compared to the medium and smaller players in the market.

Therefore, economy of scale is an important moat in the rubber chemical industry.

Risks: Decline in profit margins due mainly to a drop of ASPs of rubber chemicals.


• Average Selling Prices (ASP) are once again near all-time highs as demand remains resilient and supply stays tight.

Industry sources point to low inventories in the supply chain, which could lead to even higher ASPs in 2021.

• China's economy has benefited from supply disruptions in the rest of the world. We see this trend continuing this year and could surprise on the upside if trade tensions were to ease under the new US administration.

• On a micro level, Jiutian has focused on improving operational efficiency, raising its utilisation rates in order to take advantage of the favourable environment.

• We do not have formal coverage of Jiutian but estimate that it should trade at least 15.5 Sing cents based on 7x earnings of RMB 201mn in FY2021F.

Full report here.