UOB KAYHIAN
CGS CIMB

Banking – Singapore

Hong Kong's Virtual Banks – The Harbinger

Both Hong Kong and Singapore are highly competitive financial centres with active participation by many global banks. If virtual banks did not work in Hong Kong, then digital-only banks are unlikely to succeed in Singapore as well. We expect DBS (DBS SP/BUY/Target: S$31.48) and OCBC (OCBC SP/BUY/Target: S$14.62) to provide dividend yields of 4.0% and 4.7% for 2021F and 4.9% and 5.2% for 2022F respectively. Maintain OVERWEIGHT.

GKE Corp Ltd

Good start to the year

■ 1HFY5/21 net profit of S$6.5m (+260% yoy) was above expectations, at 72% of our full-year forecast.

■ GKE continues to ride on enhanced medical supply stockpiling in Singapore and China's infrastructure boom.

■ Reiterate Add, with a higher SOP-based TP of S$0.184.

UOB KAYHIAN

MAYBANK KIM ENG

EV Battery Materials – China

Riding On EV Momentum; Prefer Domestic Leaders With Overseas Gain Potential

As we enter the decade of electric drive amid the rising popularity of EVs worldwide, we expect demand for EV battery materials to surge along with the fast-growing EV markets, particularly China and Europe. We expect substantial EV battery installations to translate into a 5-year c.30% demand CAGR for the four key battery materials. We prefer leaders with leading R&D capabilities, efficient capacity expansion plans and more importantly, deep-rooted cooperation with global top battery makers/OEMs. Initiate with OVERWEIGHT; BUY Easpring, Enjie and GEM.



SPH REIT (SPHREIT SP)

Slow Road To Recovery

1Q21 DPU in line, maintain HOLD

SPHREIT's 1Q21 DPU, down 13% YoY, jumped 122% QoQ to SGD1.20cts, as a quarter of deferred distributions was returned, on the back of recovering fundamentals. The results were in-line with ours and the street's estimates, and we maintain forecasts and DDM-based SGD0.80 TP (COE: 7.8%, LTG: 1.5%). We see a slow pick-up in tenant sales at Paragon as tourism spend remains depressed by tight border controls, and hence its operational weakness to persist beyond FY21, even as Singapore's retail recovery gains traction. Its balance sheet remains sound, but we see low near-term deal catalysts, as tenant retention gets prioritised. We prefer FCT (FCT SP, BUY, TP SGD2.90) for its more resilient suburban mall portfolio.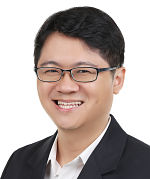 Check out our compilation of Target Prices