MAYBANK KIM ENG
CGS CIMB

Singapore Technology

Off to a good start

Decent start to 2021 Reports and announcements of capex plans for various chipmakers corroborate the view of continued upswing for semiconductor equipment spending (positive for UMS, Frencken). Meanwhile, AEM is acquiring CEI, and we believe more M&A may be on the cards. While Malaysia has announced MCO, we see limited impact to our coverage as manufacturing is an essential industry. We stay POSITIVE with BUYs on UMS, Frencken, Venture and AEM.



AEM Holdings Ltd

Starting FY21 with an acquisition

■ AEM has announced the acquisition of CEI Ltd, a contract manufacturer listed in Singapore.

■ The acquisition could help AEM's vertical integration and customer diversification efforts.

■ Reiterate Add. Next key catalyst will be the upcoming FY21F revenue guidance in 1Q21F.

DBS VICKERS

UOB KAYHIAN

CapitaLand Retail China Trust

Divestment of underperforming mall is a positive surprise

Investment Thesis

Compelling value for a morphing China behemoth. We maintain our BUY recommendation on CRCT with a 1-year target price of S$1.70. The yield accretion to our revised FY21 forecasts is attractive at 5.0% post acquisition of sponsor's business park portfolio, while forward yields are at a compelling 7.4% on current price levels.

Wilmar International (WIL SP)

All Engines Firing To Deliver Good Earnings

We raise our 4Q20 core net profit forecast to US$350m-380m on better-than-expected contribution from YKA. Recent share price performance was driven by better earnings outlook and the strong rally in YKA's share price, which has appreciated 370% from its IPO price of Rmb25.70 since listing on 15 Oct 20. Maintain BUY and raise target price to S$6.40.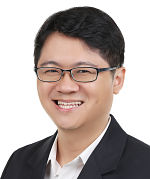 Check out our compilation of Target Prices