UOB KAYHIAN

UOB KAYHIAN

Banking – Singapore

The Business Model Of Digital-only Banks Is Broken?

The odds are against digital-only banks achieving sustainable profitability because customers are demanding and prefer to be served on an omni-channel basis through both online apps and face-to-face interactions at physical branches. Assuming MAS does not interfere with banks' dividend policies, we expect DBS (BUY/Target: S$31.48) and OCBC (BUY/Target: S$14.62) to provide dividend yields of 4.0% and 4.7% for 2021F and 4.9% and 5.3% for 2022F respectively. Maintain OVERWEIGHT.

Genting Singapore (GENS SP)

Raising The Wager

A key beneficiary of border reopening, GENS offers substantial upside as valuations will partially price in a full post-pandemic earnings recovery in 2022. Backed by an already respectable GGR base in 3Q20 even with the country's borders closed, GGR is likely to further recover. This reflects the nation's effective containment of COVID-19 infections and broadening access to vaccines in the coming months. Maintain BUY and raise target price to S$1.08.

UOB KAYHIAN

UOB KAYHIAN

Plantation – Malaysia

Low Inventory Levels To Continue To Support CPO Prices

Palm oil inventory level was at its 14-year low at 1.26m tonnes as at Dec 20. We expect inventory levels would remain low in 1H21 due to tight supply and a demand recovery in 1H21. With these, we expect CPO prices would still continue to trade at high levels in 1H21. However, we maintain MARKET WEIGHT on the sector as we remain cautious on the strong CPO p

Machinery – China

2021: Taking A Breather After The Rally

2020 excavator sales surged by 39% yoy, marking the best year in history for the segment. We expect a solid 1Q21, but the 2021 outlook for excavators is challenging with concerns of a funding crunch in both the infrastructure and property sectors. Meanwhile, the next replacement cycle round might kick in only from 2022 based on the latest policy. We believe the recent share price rally has largely priced in most of the positives for Sany Heavy Industry. Top picks: Zoomlion-H. Maintain UNDERWEIGHT on the machinery sector.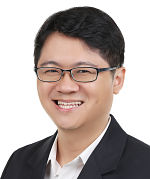 Check out our compilation of Target Prices