UOB KAYHIAN

UOB KAYHIAN

REITs – Singapore

Laggard S-REITs Have Potential To Outperform

We have identified five laggard S-REITs overlooked by many investors and have the potential to outperform in 2021. Switch to laggard S-REITs. BUY ALLT (Target: S$0.85), FEHT (Target: S$0.74), LREIT (Target: S$0.97), SUN (Target: S$1.75) and UHU (Target: US$0.92), which provide attractive distribution yields of 7.4%, 6.4%, 6.2%, 6.3% and 9.5% respectively. Maintain OVERWEIGHT.

Oversea-Chinese Banking Corporation (OCBC SP)

New CEO, But Unchanged Focus To Expand In Greater Bay Area

Ms Helen Wong is a competent leader with a strong track record, having led HSBC's Greater China operations, which is the largest profit centre of HSBC. We expect her to focus on expansion in the Greater Bay Area, Sustainable Finance and cross-selling. We look forward to OCBC improving its dividend policy, and with more intensified focus on technology and digitalisation. Maintain BUY. Target price: S$12.85.

UOB KAYHIAN

DBS VICKERS

Singapore Medical Group (SMG SP)

Potential Offer On The Cards; Valuation Still Attractive

Singapore Medical Group announced on 18 Dec 20 a possible transaction involving the company's shares. While discussions are still preliminary, the stock is up 12% since the announcement. Current valuation at 12x 2021F PE is at a sizeable discount to peers' despite the group's strong growth prospects amid recovering healthcare expenditure in Singapore. Maintain BUY on this undervalued healthcare player with a higher PE-based target price of S$0.46.

Riverstone Holdings

Valuations turning attractive

Investment Thesis: Upgrade to BUY; valuation attractive after correction. Share price has corrected by close to 50% post our downgrade in November last year. Riverstone is now trading at an attractive 7.3x FY21F PE, which is near -1SD of its 5-year PE average. Furthermore, we also expect a bumper dividend for FY20F.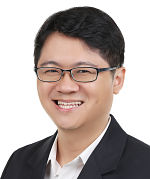 Check out our compilation of Target Prices