UOB KAYHIAN

CGS CIMB

STRATEGY – SINGAPORE

Alpha Picks: Strong Outperformance In Dec 20; Add Sunpower And Food Empire

Our portfolio gained 7.3% mom in Dec 20, outperforming the FSSTI's +1.3% mom. For 2020, our portfolio also outperformed, rising 3.9% yoy, significantly better than the FSSTI's 11.8% loss. For Jan 20, we switch out of Wilmar for First Resources, add Sunpower and Food Empire, and take profit on Nanofilm and Japfa.

Dairy Farm Int'l

Still attractively priced for the medium-term

■ Various HK retail sales categories saw mom improvements in Nov 20 despite still declining yoy.

■ DFI's valuation looks attractive to us and is still below long-term average. We expect earnings to improve as a Covid-19 vaccine emerges in FY21F.

■ We reiterate our Add call with a higher TP of US$5.50, based on 22x P/E (previously 19.5x) and after rolling forward to FY22F EPS.

OCBC

UOB KAYHIAN

Geely Automobile (175 HK) - Recovery gathers momentum

As one of China's leading auto-manufacturers, Geely differentiates itself through the successful development and launch of its own lower-priced models. Despite intense competition, Geely has seen steady domestic retail market share gains over the past decade to ~6.5%, with sales of more than 1.3 mn cars in 2019. Given the highly competitive, cyclical and capital-intensive characteristics of the global auto manufacturing industry, we are selective within the sector. Within the China auto space, we favour Geely for its stronger financial health and solid pipeline of new products, which includes new energy and electrified vehicles. The Chinese government's 14th Five-year plan includes a target to raise NEV sales penetration to 20% by 2025 (from 2020E's ~5-6% level) which implies stronger growth prospects and more intense competition ahead. Amongst the traditional auto manufacturers, Geely is expected to be one of the key runners in the race, which should help to offset potential future decline in internal combustion engine (ICE) sales. The impending merger with Volvo should solidify its global presence and reap R&D and cost benefits over the medium term. BUY.

Automobile – China Weekly: Signs Of Market Slowdown In December But EV Sales Remained Robust

China's auto market showed signs of a slowdown in Dec 20, with sales growth moderating to 5.4% yoy but EV sales remaining resilient. BYD's EV sales spiked 120% yoy in Dec 20. CAAM forecasts China's auto sales and EV sales to grow 4% and 40% yoy in 2021 respectively. Maintain OVERWEIGHT on the sector. Top picks: BYD, CATL and Minth. We raise target prices of BYD and CATL to HK$320.00 and Rmb520.00 respectively. Downgrade GWM from BUY to HOLD.

Read more...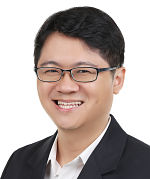 Check out our compilation of Target Prices