UOB KAYHIAN

MAYBANK KIM ENG

REITs – Singapore

Bi-weekly Update (16-31 Dec 20)

S-REITs gained 1.4% during 16-31 Dec 20. The slew of acquisitions and divestments continued unabated as we approached the year-end. Switch to recovery plays and laggards. BUY AREIT (Target: S$3.68), FCT (Target: S$3.15), LREIT (Target: S$0.97), FEHT (Target: S$0.74) and SUN (Target: S$1.75), which provide distribution yields of 5.1%, 5.6%, 6.6%, 4.5% and 6.4% respectively. Maintain OVERWEIGHT.

Singapore REITs

Reset, Recover

Staying with recovery and growth themes

We stay constructive on S-REITs in 2021. While a steepening US yield curve typically discriminates yield stocks, capital inflows into the sector as a whole will likely sustain, given strong liquidity and visibility of cashflows, underpinned by rising overseas contributions, especially for industrial REIT names. In the absence of a strong rental upcycle amid Singapore's sluggish U-shaped upturn, we expect the market will remain focused on DPU recovery on the back of its reopening, and the emerging structural trends catalysed by the pandemic. We believe our BUYs, AREIT (top pick), CICT, MLT and FCT are the best proxies to play into these themes. Inorganic growth could also arise from accretive acquisitions funded by debt, lifting DPUs by up to 14% on average, assuming headroom is fully-deployed.

CGS CIMB

CGS CIMB

Boustead Projects Limited

A major step to unlocking value

■ Establishment of BIF enables value-unlocking of Boustead Projects's leasehold portfolio and as a platform to house future industrial properties.

■ BP is expected to record S$136m disposal gain from its initial injection of 14 properties into BIF. We see high possibility of special dividends in FY3/21F.

■ Reiterate Add. With the fruition of the value-unlocking exercise, we raise our TP to S$1.33, now based on a 30% discount to FY21F RNAV.

Tech is hot again

 We are positive on the outlook for the tech sector in 2021. The Covid-19 pandemic has accelerated the digitalisation of many work processes, leading to higher demand for IT-related infrastructure. At the same time, there is growing momentum in the pace of 5G deployment, and new use cases are being developed in relation to increased 5G deployment.

 The Covid-19 pandemic has also shone the light on medical devices and life science equipment. In addition, most of the tech companies under our coverage will see easier yoy net profit comparisons for 1Q-1H21F as the Covid-19 lockdowns affected 1H20 profitability.

 Our top big-cap tech picks are Venture Corporation (life science/medical equipment beneficiary and strong pipeline of new product launches by customers next year) and Nanofilm Technologies (sole supplier, patented technology entry barrier and increased wallet share with key customer).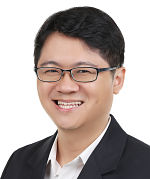 Check out our compilation of Target Prices