CEO Tan Poh Lan has been heard to say "we are eternal optimists".During this Covid period, when Cordlife Group's business has slowed,

Yes, there are challenges in reaching out to potential new customers but Cordlife is making the best of the situation through webinars, e-enrollment, e-counselling, etc.

Several indicators point to the resilience of Cordlife which owns the largest network of cord blood banks in Asia:


• 9M2020 revenue decreased 17.6% y-o-y to S$37.9 million -- but gross margin has held up at 62% (decreased 1.8 points), reflecting its pricing power.

We are not talking mass production or commoditised products here.

• Net cash at end-Sept 2020 stood at S$63.6 million, up by S$13.9 million since end-Dec 2019.

This is quite high relative to, say, earnings of the past 5 years (S$30 million in aggregate).

And it points to a business that generates nice operating cashflow from collecting upfront payments for services that stretch over many years.

Cordlife 9M2020

Change (y-oy)

Revenue

S$37.9 m

(17.6%)

Gross margin

62%

(1.8 points)

Net margin

13.2%

+5.4 points

Net profit

S$5.0 m

+39.6%

Net cash

S$63.6 m

+S$13.9 m*
(since end-Dec 19)
The large cashpile - equivalent to 66% of its recent market capitalisation -- enables Cordlife to seek out M&A opportunities at reasonable valuations.

"We are looking at some targets actively," said CFO Choo Boon Yong.

A good guess as to the geography would be China, a massive market.

Despite lower revenue, Cordlife's 9M2020 bottomline has risen 40% y-o-y to S$5.0 million, giving a net margin of 13.2%.

That owes much to government relief measures received from Singapore and Hong Kong and recognised for the first time in 3Q.

The amount: S$1.2 million.

And there were:
(a) lower marketing expenses (due to lower advertising and promotion expenses due to restrictions on baby expos and antenatal seminars),

(b) lower administrative expenses (due to lower staff costs and lower travel costs, partially offset by higher provision for doubtful debts), and

(c) lower tax expense, contributed partly by reversal of over-provision of tax in prior years.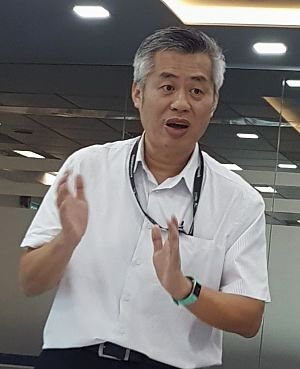 CFO Choo Boon Yong.
NextInsight file photoCordlife CFO Choo Boon Yong said that in 4Q20, Cordlife will be recognising further government grants.

For Cordlife, finally doing a large proportion of its business through digital means because of the Covid pandemic is actually a good thing, said CEO Tan Poh Lan, who was appointed CEO in Feb 2019.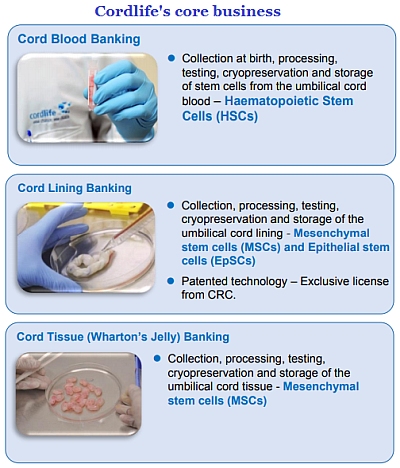 "I've been with Cordlife for over four years and from the beginning, I always thought that we should really go online especially in countries like the Philippines, Indonesia, India and Malaysia where traffic is so heavy. This Covid situation has pushed both our clients and us to go online which I thought was a very positive thing for us," she said.

Some human interface is still necessary: "There are a lot of mothers who still eventually like to meet us especially for the last step for payment. So while they will go online to discuss the whole benefits of our services, ie, the whole selling process so to speak is online, the final part of paying sometimes still needs a face-to-face meeting," she said.


Client sign-ups have been impacted by government measures related to Covid since 2Q of the year.
However, the decline was partially offset by higher revenue contribution from the diagnostics services and higher take-up of higher-priced cord blood banking plans in the Philippines and Singapore market.
Cordlife's diagnostic services include non-invasive pre-natal testing,
the preferred alternative to amnio
centesis which carries a small risk of puncturing the amnio sac surrounding a fetus, which could lead to a miscarriage.


Cordlife's testing
analyses the mother's blood to detect foetal chromosomal abnormalities such as Down syndrome.


The tests are said to be 99% accurate, which is much higher than conventional tests.

In Singapore, consumers pay S$1,200-$1,800 for the non-invasive pre-natal test, which is administered by their doctors, according to CFO Choo.


The 3Q20 Powerpoint presentation material is here.