CGS CIMB

RHB

China Sunsine Chemical Holdings

ASP uptrend points to a stronger 4Q20F

■ Sunsine provided a positive 3Q business update, in our view, with strongerthan-expected sales volumes and margin expansion.

■ We expect an even better 4Q20F, as ASPs are observed to be on an uptrend, helped by stronger downstream demand and rising raw material costs.

■ Reiterate Add with a higher TP of S$0.55 (0.92x FY21F P/BV).

TalkMed (TKMED SP)

Recovery Not Imminent; D/G To NEUTRAL

Downgrade to NEUTRAL from Buy with a lower DCF-backed SGD0.49 TP from SGD0.53, 9% upside and c.3% yield. Travel restrictions barring all short-term global visitors from entering Singapore has caused the stoppage of international medical tourists – this forms the bulk of TalkMed's portfolio of patients. We think recovery will not be imminent, as the formation of travel bubbles with other countries will likely be slow. As a result, we lower our FY20F-21F earnings by 13%.

UOB KAYHIAN

UOB KAYHIAN

REITs – Singapore

S-REITs Bi-Weekly Updates (1-13 Nov 20)

S-REITs gained 9.0% during 1-13 Nov 20. The stock market gyrated from gloom before the US Presidential Election to euphoria after Pfizer announced that its BNT162b2 COVID-19 vaccine demonstrated 90% efficacy. Recovery is on track with the gradual easing of safe distancing measures. Maintain OVERWEIGHT. BUY AREIT (Target: S$3.68), FCT (Target: S$3.15), FEHT (Target: S$0.74) and SUN (Target: S$1.75).

CapitaLand Integrated Commercial Trust (CICT SP)

Bigger Scale But Slower Growth; Downgrade To HOLD

The merger of CMT and CCT creates a behemoth in CICT, which is double in size with 24 properties valued at S$22.4b. However, the increased diversification means that asset enhancements for existing properties will have a smaller impact due to the larger base. Furthermore, post-merger aggregate leverage of 41.8% leaves little debt headroom for future acquisitions. We see 2021F distribution yield of 5.5% as fair (FCT: 5.9%, SUN: 6.4%). Downgrade to HOLD. Target price: S$2.25. Entry price: S$2.00.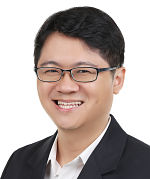 Check out our compilation of Target Prices