UOB KAYHIAN

UOB KAYHIAN

Frencken Group (FRKN SP)

3Q20 Business Update: Semiconductor Segment Driving Positive Operating Leverage

Frencken's 3Q20 earnings of S$13.3m marked a beat, taking 9M20 net profit to 83% of our full-year estimate. The business update reflected earlier and stronger-thanexpected operating leverage, buoyed mainly by a better sales mix and greater cost control efforts. We expect the semiconductor segment to continue driving growth going forward, driven by the accelerating development of 5G technology. We raise 2020-21F EPS forecasts by 7.7% and 3.6% respectively. Maintain BUY with higher target price of S$1.42.

Sunpower Group (SPWG SP)

3Q20: Strong Results; Expect A Strong Finish As China's Economy Recovers

Sunpower posted strong results for 3Q20 on China's economic reopening and recovery. 3Q20 net profit was Rmb105.2m while 9M20 net profit formed 74.9% of our full-year forecast. The strong performance was largely driven by the full work resumption of GI plants. Looking forward, the resumption of full GI production and further ramp-up of existing GI projects will continue to drive earnings growth for the rest of 2020 and beyond. Maintain BUY and target price of S$0.92.

RHB

CGS CIMB

IREIT Global (IREIT SP)

Resilience From Quality Tenants; Keep BUY

Keep BUY with a revised TP of SGD 0.70 from SGD 0.83, 11% upside and c.7% FY21 yield. IREIT's 3Q updates shows that its office portfolio occupancy has remained steadfast so far, with signing of a new long lease at its Spanish asset. A key strength of IREIT lies in its high quality blue chip tenant profile, long lease tenure and strong sponsor support which we believe positions it well to tide through the COVID-19 period. Valuations are attractive at a 0.8x P/BV with a FY21 yield of 7%.

Boustead Projects Limited

One step closer to value unlocking

■ BP's 1H21 results were below expectations as weak design-and-build segment offset resilient performance in its leasing segment.

■ With strong leasing activities and portfolio valuation reaching c.S$1.2bn by end-FY21F, we think time is ripe for BP to unlock value from its properties.

■ Reiterate Add with a higher TP of S$0.95, still based on a 50% discount to FY21F RNAV.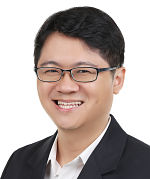 Check out our compilation of Target Prices