UOB KAYHIAN

UOB KAYHIAN

ComfortDelGro Corporation (CD SP)

3Q20: Sequential Recovery But The UK Takes A Detour

CD reported headline net profit of S$21.7m in 3Q20, a reversal from a loss in 2Q20. A recovery in rail ridership and easing of taxi rental waivers provided the uplift. However, the group recorded further impairment, largely for the taxi and coach business in the UK which remained hampered by new lockdown measures. Looking forward, the easing of COVID-19 measures will continue to be a positive for ridership, including that for Phase 3 reopening. Maintain BUY and target price of S$1.78.

Food Empire Holdings (FEH SP)

3Q20: Beat Expectations; Attractive Valuation At 8.1x 2021 PE

3Q20 core earnings of S$9.0m was above expectations, forming 94% of our full-year estimate. The beat came on better cost control which mitigated the decline in revenue. We expect fairly resilient demand going forward, given the consumer staple nature of its products, low price points and market-leading position. We raise 2021-22 EPS forecasts by 8% and 4% respectively. Maintain BUY with a higher target price of S$0.88.

UOB KAYHIAN

MAYBANK KIM ENG

Singapore Telecommunications (ST SP)

1HFY21: Earnings Weakness Largely Priced In; Nascent Recovery Seen In 2QFY21

1HFY21 core net profit dropped 36% yoy to S$837m on a lower top-line, margin compression in Australia fixed-line business and higher finance cost. The reopening of economies allowed for a 10% qoq top-line recovery in 2QFY21 and we expect a stronger 2HFY21. We cut FY21-23 net profit forecasts by 20%, 7% and 6% respectively to account for weaker-than-expected consumer revenue in 1HFY21. We raise DPS estimates to 11.5 S cents (100% payout). Maintain BUY. Target price: S$2.80. Stock yields 5% on FY21F DPS.

Frencken Group Ltd (FRKN SP)

Surpassing expectations

3Q20 beat; TP +4.5%;

Maintain BUY Frencken's 3Q20 PATMI of SGD13.3m (+16.7% YoY, +44.5% QoQ) was ahead, with 9M20 forming 84%/82% of our and consensus expectations. Versus our forecast, industrial automation and automotive fell less than expected, while gross margin surprised positively. We lift FY20-22E EPS by 4-9% to reflect the strong results. We like Frencken for its long-term margin growth potential from increased value-add with customers. Maintain BUY with higher ROE-g/COE-g TP of SGD1.39 (1.6x FY21E P/B).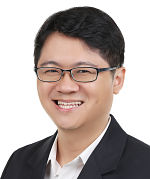 Check out our compilation of Target Prices