RHB

CGS CIMB

Plantation

CPO Prices At Uncompetitive Levels

 Maintain NEUTRAL with Top Picks: Wilmar, Sarawak Oil Palms and Astra Agro Lestari. Inventory levels rose slightly, as production improved and domestic consumption weakened. We continue to caution of a possible pullback in prices on peak demand in 4Q20F.

Japfa Ltd

Swine and raw milk mitigate Indo poultry

■ Average Jul-Aug 20 Vietnam swine prices were still above VND75k/kg while China raw milk prices in 3Q20 were also higher qoq.

■ Steady prices seen in these two segments likely helped to mitigate the weak Indonesia poultry business in 3Q20F, in our view.

■ We continue to like JAP's prospects for the year. Reiterate Add with an unchanged TP based on 12x FY21F EPS (close to 4-year average mean).

UOB KAYHIAN

UOB KAYHIAN

STRATEGY – SINGAPORE

4Q20: Focus On Stability And Selected Cyclicals

With the STI's poor performance in the first three quarters of 2020 behind us, we continue to advocate exposure to equities with a focus on high-quality companies with strong earnings outlook, reopening plays, China-focused companies and selected cyclicals. The STI's 2021F PE of 12.6x (15% discount to its long-term average) appears inexpensive while its 2021F P/B of 0.85x - a 32% discount to its long-term mean - and forecast ROE of 8.3% is undemanding in our view.

MyNews Holdings (MNHB MK)

Signs Licensing Agreement To Operate South Korean CVS Stores

MyNews is set to introduce South Korea's largest CVS brand, CU, domestically. We are mildly positive on the development. Product and store development could be brought closer to the gold standards of Family Mart. However, lower awareness of the CU brand beyond the Korean pop culture-inspired population could be a drawback. Maintain HOLD. Raise target price to RM0.64 (from RM0.62). Entry price: RM0.55.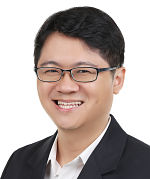 Check out our compilation of Target Prices