CGS CIMB

CGS CIMB

Suntec REIT

Foray into London market

■ Enhancing resilience through diversification into London office market.

■ Acquisition is DPU accretive, higher gearing from debt funding.

■ Reiterate Add rating with a higher DDM-based TP of S$1.73.

Keppel Corporation

Contract wins exceed forecasts

■ KEP O&M has won a c.S$600m engineering, procurement and construction (EPC) contract for a vessel in the renewable energy industry.

■ This brings YTD orders to S$907m, ahead of our FY20F S$500m forecast. Order book at end-2Q20 was S$3.5bn.

■ The stock is still trading a trough of c.0.7x CY20F, implying an unwarranted zero value for its KEP O&M business. Reiterate Add (TP: S$6.46).

PHILLIP SECURITIES

UOB KAYHIAN

Singapore Banking Monthly

Additional relief measures to ease moratorium woes

SINGAPORE | BANKING & FINANCE | UPDATE

 Lowest quarterly interest rates since 2014 (3M-SIBOR: 0.43%; 3M-SOR: 0.19%) expected to weigh in on NIMs for the banks in 3Q20.

 Loans growth fell for a third consecutive month (-1.03% YoY), as business loans contracted for the first time in four years (-0.04% YoY).

 MAS announced partial extension of loan moratorium for individuals and SMEs in need, allowing banks to avoid potential cliff effect of loan quality deterioration upon expiry of loan moratorium.

 Maintain the Singapore Banking Sector at NEUTRAL. Despite an expected recovery in non-interest income as the economy reopens, banks' earnings are unlikely to reach pre-COVID-19 levels in the near term as banks continue to experience strong headwinds from low interest rates and heightened allowances.

Kimly (KMLY SP)

Beneficiary Of Heartland Presence And Lower Price Points

Kimly is the largest coffee shop operator in Singapore with outlets across the heartlands, in close proximity to much of the population. We expect Kimly to benefit from COVID-19, with consumers becoming increasingly price sensitive. With high net cash of S$69m, Kimly offers a higher dividend yield vs peers (6% for FY20F). The addition of five coffee shops in 1H20 will boost EPS growth for FY21-22. Initiate coverage with BUY and PE-based target price of S$0.36.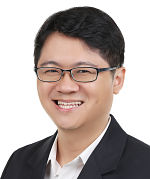 Check out our compilation of Target Prices