UOB KH has a 'buy' call and target price of 98 cents for Japfa (3 Aug 2020 report). CGS-CIMB's target is 96 cents (30 July 2020 report). Below are excerpts from RHB's non-rated report released yesterday (1 Oct 2020).

Excerpts from RHB report

Analyst: Juliana Cai
 Attractive valuation. Japfa is an industrial agri-food company, which produces animal feed, poultry, swine and dairy products in emerging Asian markets.

Its key markets include Indonesia, Vietnam and China.

Currently trading at 6.8x FY19F P/E (c.7.6x P/E post-rights issue), we think its valuation is very attractive relative to peer average (10x FY21F P/E).

Moreover, it has been generating record-high trailing 12-month PATMI since its IPO, and we see potential improvement in its 4Q20F Indonesia earnings.

Strong results to sustain into next year, with two of its key divisions – Animal Protein Other (APO) and Dairy – still seeing elevated product prices due to industry supply shortages.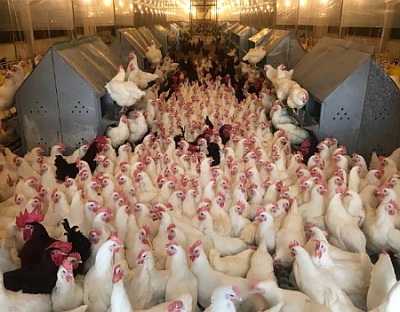 Parent stock for producing chicks in Japfa's barn in Vietnam. Photo: RHBVietnam's robust hog prices should continue to helm the APO division's earnings, as the country rebuilds its hog inventories after the African Swine Fever in 2019.

This should help support Japfa's feed sales volumes.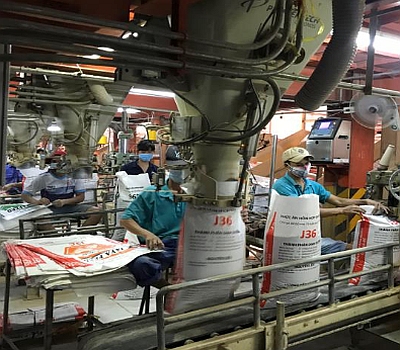 Japfa's five feed mills in Vietnam produce feed for its swine and poultry. Photo: RHBFurthermore, its swine fattening volumes are likely to recover faster than the industry, as the company has built up its swine-breeding pyramid.

In China, its dairy business continued to see resilient earnings in1H20, despite the pandemic.

Moving into 2H20 and FY21F, we expect earnings to remain strong on rising milk prices and faster consumption growth post-COVID-19.

The company is also building its eighth dairy farm in China – expected to complete by end-2021.

 Improvement to come from Indonesia. Performance at its Indonesia poultry business, Japfa Comfeed (JPFA IJ, BUY, TP: IDR1,500), has stumbled significantly due to COVID-19 in 2Q20.


It is a steal. As at 1H20, the company has generated a core PATMI (ex-fX) of USD83m, representing 69% of its FY19 results, despite weakness in its JPFA division.

It is likely to outperform its FY19 results, which makes JAP's current valuation very compelling, compared to the peer average of 10x and its own average forward P/E of 8x.



-- Juliana Cai,




analyst, RHB


It was severely impacted by the fall in poultry demand, which resulted in a major decline in live birds and day-old-chicks or DOC prices.

However, we expect things to improve from 4Q20 as the Indonesian Government has put in place culling instructions for hatching eggs, and early retirement for parent stock.

This should help mitigate Indonesia's oversupply situation and stabilise prices.


 Potential corporate action as catalyst
Japfa recently announced that it is exploring a potential transaction relating to its Southeast Asian Dairy business, Greenfields Dairy Singapore (GDS).

While this is still in a preliminary exploratory phase, we note that the market has yet price in the value of GDS for Japfa, as its contribution to bottomline is still immaterial.

Any corporate action is thus positive in helping to unlock the value of GDS.

Full report here.