UOB KAYHIAN

UOB KAYHIAN

Micro-Mechanics (MMH SP)

4QFY20: Results Beat On Resilient Demand In Semiconductor Industry

4QFY20 earnings of S$3.9m (+45.5% yoy) brought FY20 net profit to S$14.7m (+13.1%), beating expectations on higher-than-expected capacity utilisation and gross profitability. Pricing environment remains healthy going into 1HFY21. On valuation grounds, however, we maintain HOLD with a higher target price of S$2.01. Entry price: S$1.70.

Sembcorp Industries (SCI SP)

Charting Its Own Path

Since the demerger of SMM from SCI on 9 Sep 20, the latter's share price has significantly outperformed, rising by 36% from its theoretical demerged price of S$0.96/share. We nevertheless continue to see upside over the next 6-12 months given that the company trades at a discount to its regional utilities peers both on a P/B and PE basis. Maintain BUY with an updated target price of S$1.66 as we have extracted the book value of SMM from our valuation.

OCBC

CGS CIMB

Wilmar International

ONE STEP CLOSER TO IPO

Listing expected to take place by mid-Oct
IPO proceeds to be used to fund YKA's capital expenditure
Potential special dividends post-IPO

Wilmar announced that Yihai Kerry Arawana Holdings Co., Ltd (YKA) has received final registration approval for listing on the Shenzhen Stock Exchange ChiNext Board from the China Securities Regulatory Commission (CSRC). Assuming one month of pre-IPO investor education, we expect the listing of YKA to take place by mid-Oct 2020. From our sensitivity analysis, Wilmar's share price will potentially trade in the range of S$4.44 to S$6.50 post-IPO, based on our assumptions of 14x P/E for Wilmar's ex-YKA business, at 15% conglomerate discount. We like Wilmar given its strong penetration and brand names in China and expect the performance of its core business to remain resilient in 2H20, notwithstanding the Covid-19 pandemic. We believe the IPO will unlock value for Wilmar's shareholders and further grow Wilmar's business in China. Our fair value estimate remains at S$5.40.

Top Glove Corporation

Record high profit thanks to Covid-19

■ FY8/20 net profit of RM1.9bn (+403.8% yoy) came in above expectations.

■ We expect TOPG to continue posting stronger quarterly earnings, driven by higher sales volumes from increased capacity and higher ASPs.

■ Reiterate Add with a higher TP of RM10.00 (17x CY22 P/E).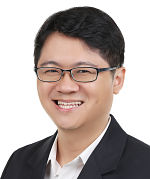 Check out our compilation of Target Prices