CGS CIMB

CGS CIMB

HRnetGroup Limited

Better risk-reward

■ Upgrade HRNET from Hold to Add on valuations (more than 1.s.d. below historical mean, 3.9x ex-cash P/E) and gradual core earnings improvement.

■ The group had S$286m net cash (zero debt) as of end-Jun 20 and offers a c.5% dividend yield, higher than most global recruitment firms.

■ Despite macro uncertainty, we think it is well-positioned to benefit from job creation (relocation of more foreign companies) and overseas expansion.

Wilmar International

YKA gets green light for China listing

■ Wilmar's subsidiary YKA has received final registration approval for listing on SZSE ChiNext Board. The listing could take place by mid-Oct 2020.

■ We are positive on this as the listing of YKA will help unlock value for the group's assets in China and catalyse its share price.

■ Market could be underestimating YKA's potential value as the implied P/E for YKA at Wilmar's current price is 19.4x, against its comparable peers' of 38x.

PHILLIP SECURITIES

DBS VICKERS

Sembcorp Industries

Completes demerger of Sembcorp Marine

SINGAPORE | ENERGY | UPDATE

 Distribution-in-specie of the capital of Sembcorp Marine (SCM) to all Sembcorp Industries (SCI) shareholders completed.

 Entitled SCI shareholders will have received 4.911 of SCM shares for every 1 SCI shares held, amounting to about S$0.89, based on 10 September share price.

 We maintain our BUY recommendation with an unchanged target price of $1.75 on standalone SCI (ex. SCM).

LendLease Global Commercial REIT

Lotus flower in bloom

Investment Thesis

Undervalued Gem.

We like Lendlease Global Commercial REIT (LREIT) for its compelling valuation of 0.78x P/NAV (retail peer average of 0.94x P/NAV), yield of 7.7%, anchored by resilient earnings. Rocking to a new beat at 313@Somerset. We see more upside from the repositioning 313@Somerset's tenant mix in view of its enlarged footprint to c.330k sqft and shopper base following the launch of Grange Road carpark redevelopment in 2Q22. With projected returns of 18% from the redevelopment, we see DPU growing by 3% CAGR in FY21-22.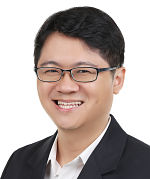 Check out our compilation of Target Prices