CGS CIMB

CGS CIMB

Avi-Tech Electronics Limited

Net cash dividend yield play

■ FY6/20 revenue 10% below our and consensus expectations.

■ Excluding government grants, FY20 net profit was in line with our and consensus expectations.

■ Reiterate Add with a higher TP of S$0.492 as we roll over our valuation to FY21F.

iFAST Corporation Ltd

Too fast, too furious

■ iFAST's collaborations with top-tier digital players in bidding for high-profile government contracts and licenses entrench its franchise value in the region.

■ We up FY20-22F EPS for higher stock trading volumes and lower opex from government grant. iFAST has outperformed the FSSTI by c.117% since Jun.

■ At 35x FY21F P/E, we think SG digital bank license optimism and HK digital pension system bid have been priced in. Downgrade to Hold (TP: S$2.44).

PHILLIP SECURITIES

Clearbridge Health Limited

Revenue tripled in 1H20

SINGAPORE | HEALTHCARE | 1H20 RESULTS

 1H20 revenue and EBITDA were within our expectation. 1H20 more than tripled to S$21.4mn and EBITDAR was a positive S$3.6mn. Operating cash-flow was $4.5mn in 1H20, a turnaround from the negative S$3.6mn in 1H19.

 Growth in 1H20 was driven by the acquisition of nine Singapore dental clinics in August 2019 and distribution of Biolidics COVID-19 Antibody Test Kits.

 Maintain BUY with an unchanged target price of S$0.26. We expect a stronger recovery in 2H20 for CBH. Almost all business segments suffered lower patient load in 1H20 due to the lockdown. Only renal care operations in Indonesia (i.e. TMJ) fared better as the daily dialysis treatment is essential for patients. The ability of CBH to widely and rapidly distribute the new test kit across their medical network in SE Asia was a positive surprise and represents a new growth opportunity for future products.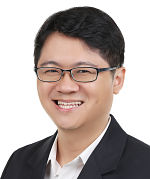 Check out our compilation of Target Prices