RHB

CGS CIMB

Market Strategy
Stick With Defensives; Selective Cyclical Exposure

 Stay invested in defensive names with selective exposure to cyclical earnings recovery stories. We note that optimism of the economic recovery is rising amidst Singapore's declining COVID-19 infections, revision in 2020 NODX forecast to growth from a decline, and rising expectation of strong profit growth in 2021. However, the global COVID-19 situation remains fluid, with a resurgence of cases in some countries. We recommend investors to stick with REITs and defensive stocks, while selectively adding exposure to cyclical recovery names in consumer, property and transport sectors.

ISDN Holdings Ltd

Positive on 2H20

■ ISDN held its 1H20 earnings call on 19 Aug 2020.

■ 2H20 outlook could be more positive than 1H20 though Covid-19 is a risk.

■ Reiterate Add. Upside earnings risk from Covid-19 related products in 2H20.

MAYBANK KIM ENG

UOB KAYHIAN

MKE-SGX Corporate Day

Good Yield Hunting

We attempt to look for yield & post-COVID growth

The MKE-SGX Virtual Corporate Day focused on finding companies with strong, sustainable dividend yields against the backdrop of COVID-19 and record-low interest rates while also providing insights on the state of global economic recovery (or lack thereof). Largely, the REITS and business trusts featured expects to maintain dividend visibility in guidance ranges supported by well diversified portfolios and long leases. The transportation sector is mixed. Companies that are leveraged to China seem to be benefitting from improving domestic fundamentals. Exposure to international aviation remains severely disrupted.



Singapore Press Holdings (SPH SP)

Awaiting Signs Of Relief

SPH announced the restructuring of its media sales and magazine operations, further streamlining its media segment. The group still noted the significant impact on its advertising revenue. Student accommodation assets are into their final bookings for the coming academic year and will need to see local students filling up its remaining available beds. Maintain HOLD with a lower SOTP target price of S$1.22. Entry price: S$1.00.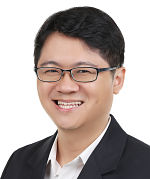 Check out our compilation of Target Prices