CGS CIMB

RHB

Yangzijiang Shipbuilding

Made up for lost time

■ 2Q20 net profit of Rmb773m (-17% yoy, +92% qoq) was in line with our expectations and consensus. 1H20 net profit (Rmb1.18bn) at 40% of FY20F.

■ Yard operations resumed fully since Apr. Shipbuilding GM jumped to 22% (1Q20: 9%), thanks to the resale of 157k dwt oil tanker previously cancelled.

■ New order wins at US$517m, in line with our US$1.1bn for 2020. Order book stood at US$2.6bn. Maintain Add and TP of S$1.37, still on SOP valuations.

ComfortDelGro (CD SP)

Look Beyond Upcoming Weak 1H20 Results; BUY

 Reiterate BUY, SGD1.65 TP, 19% upside and c.6% 2021F yield. ComfortDelGro's share price has recovered by 5% from its 52-week low, and remains well-supported by a historic low P/BV. Investors should look past the near-term earnings weakness, and use its current low share price as an opportunity to accumulate the stock – as CD remains on track to report strong earnings growth in 2021. A faster-than-estimated recovery in public transport and taxi earnings, winning new bus contracts, and an earnings-accretive acquisition should re-rate the stock in the near term.

UOB KAYHIAN

PHILLIP SECURITIES

ARA US Hospitality Trust (ARAUS SP)

1H20: Recovery Still Lagging

Results came below expectations, with NIL distributions in 1H20. Despite signs of a performance trough and a fully-reopened portfolio, ARAUS's recovery lacks visibility due to a shorter booking window, flattening of US weekly RevPAR recovery in Jul 20, and still absent corporate transient demand. Nonetheless, some reprieve may come with supply rationalisation (ie -1.1% in 2021). Downgrade to HOLD with a lower US$0.34 target price (previously US$0.69). Entry price: US$0.31.

Manulife US REIT

Portfolio bulwarked against short-term uncertainty

SINGAPORE | REAL ESTATE (REIT) | 1H20 RESULTS

 1H20 NPI and DPU were in line, forming 49.2% and 47.0% of our FY20e NPI and DPU.

 Positive rental reversions of 7.9% for 1H20. MUST's portfolio remained resilient – no increase in subletting within their assets, and no request from tenants to rightsize/downsize or relocate thus far. Minimal rental abatement and deferments offered.

 We remain optimistic on MUST's resilience due to its long WALE, low expiries in FY20/21, tenant quality and tight supply in the markets that MUST has a presence in.

 Maintain BUY with a higher TP of USS$0.90. Our higher TP is mainly due to the lower cost of equity - lowered from 10.0% to 9.1%.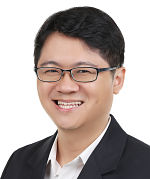 Check out our compilation of Target Prices