PHILLIP SECURITIES

RHB

Raffles Medical Group Ltd

Near-term pain extended by COVID-19

SINGAPORE | HEALTHCARE | 1H20 RESULTS

 1H20 revenue was below initial estimates by 9% due to impact from COVID-19 resulting in slower business momentum.

 Decline in Hospital Services (-5.4% YoY) partially offset by better Healthcare Services (+6.8% YoY) due to the Group's support of the government's COVID-19 initiatives in Singapore.

 Halt in hospital and clinic operations in China during 1H20 as a result of the COVID-19 outbreak expected to set the Group's breakeven timeline back by up to a year.

 We maintain our NEUTRAL recommendation with a lower TP of S$0.94 (prev S$0.99). We revise our FY20e earnings downwards by 25% taking into account pressure from slowing business momentum observed in 1H20.

ARA Logos Logistics Trust (ALLT SP)

Beneficiary Of Rising Logistics Demand; BUY

 Maintain BUY with new TP of SGD 0.72 from SGD 0.64, 13% upside and c.8% yield. 2Q update showed strong demand for logistics assets and highlighted a positive structural shift on the back of COVID-19. With LOGOS' entry as a sponsor, the REIT has now a good pipeline of assets to acquire and grow aside from beefed up operations. We believe the REITs high yield will appeal to investors in current market conditions.

UOB KAYHIAN

UOB KAYHIAN

Ascott Residence Trust (ART SP)

2Q20: Climbing Out Of A Ditch

ART's 1H20 DPU came in below our forecast. Market conditions appear soft at least in the near term given the challenges ART faces in securing fixed-rent terms for its expiring master leases. Management expects the worst to be over with qoq improvements beginning 3Q20. ART's strong liquidity and diversified presence should tide it through this uneven recovery, as countries differ in their pace of re-opening. Downgrade to HOLD with a lower target price of S$0.98 (previously S$1.16) given the limited upside. Entry price: S$0.89

Parkway Life REIT (PREIT SP)

2Q20: Oasis Of Serenity Amid The COVID-19 Storm

Healthcare assets, such as hospitals and nursing homes, provide essential services. As such, PREIT's 53 assets in Singapore and Japan remain fully operational and provide stable income contributions. PREIT is a beneficiary of ageing populations and growth in healthcare. A defensive anchor with WALE at 6.1 years, PREIT deserves to trade at a decent premium due to uncertainties created by a prolonged COVID-19 pandemic. Maintain BUY. Target price: S$3.80.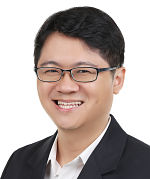 Check out our compilation of Target Prices