RHB

MAYBANK KIM ENG

Raffles Medical (RFMD SP)

Waiting For a Vaccine; Still NEUTRAL

 NEUTRAL, new SGD0.91 TP, 1% downside with c.3% FY20F yield. Raffles Medical's 1H20 results are in line. 1H20 PATMI plunged 38% YoY to SGD17.2m on a 5% YoY decline in revenue, increase in lower-margin services, and operational deleverage. While the group has seen a resumption in the local patient load in June and July, we do not expect its foreign patient load to recover to pre-COVID levels in the near term, based on the current pandemic situation. As a result, we cut FY20-22F earnings by 13%, 13%, and 6%. This lowers our DCF-derived TP to SGD0.91.

Netlink NBN Trust (NETLINK SP)

Underground shelter to dividend downside

Yields are more stable vs telcos and REITS. BUY

Reinitiate coverage of NetLink NBN Trust with BUY and DDM-based (6.3% COE, 1.5% LTG) TP of SGD1.08. NetLink is the sole nationwide provider of passive fibre network infrastructure in Singapore. NetLink's business is less volatile than other yield plays such as certain REITs and telcos amid risks of DPU cut and competition. In addition, NetLink is a domestic-yield play amid COVID-19 re-opening uncertainties. Changes to its regulated returns (based on 7% pre-tax WACC) is the key upside or risk to our outlook.

UOB KAYHIAN

UOB KAYHIAN

Singtel (ST SP)

Nascent Recovery In 2HFY21 With The Reopening Of Economies

We expect a weak 1HFY21 amid higher bad debt provision due to COVID-19 uncertainties. That said, the re-opening of economies across regional markets will allow for an earnings recovery in 2HFY21. Against the backdrop of upcoming 5G capex, Singtel will focus on cash conservation and the introduction of scrip shares for FY21. In the longer run, the 5G roll-out (from Jan 21) will provide monetisation opportunities for the Singapore consumer segment. Maintain BUY on share price weakness with a DCFbased target price of S$2.80.\

Raffles Medical Group (RFMD SP)

1H20: Below Expectations; Healing In Progress

RMG reported 1H20 net profit of S$17.2m down 38% yoy, below our expectations. 2H20 will likely see an improvement with the return of local patient load and elective healthcare services post circuit breaker. However, the recovery of foreign patient load remains uncertain, while the Chongqing Hospital could see an extended operating breakeven timeline. The group still exhibits resilience through the provision of COVID19 medical care services. Maintain BUY with a slightly lower DCF-based target price of S$1.07.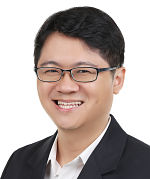 Check out our compilation of Target Prices