MAYBANK KIM ENG

UOB KAYHIAN

Mapletree Logistics Trust (MLT SP)

Steady Delivery

Results in line, further re-rating ahead

MLT delivered a stable 1Q21 as DPU rose 1.0% YoY with higher rental income and earlier acquisitions offsetting its divestments and provisions for rental relief. We raised FY21 DPUs (by 2%) and expect its occupancies to remain resilient on steady demand growth. MLT's growing APACfocused AUM is well-placed in capturing the sector's multiple structural growth themes – rising e-commerce demand and supply chain diversification - which have been accelerated by the COVID-19 pandemic. Our DDM-based TP (COE: 5.6%, LTG: 2.0%) rises further to SGD2.25. BUY.

Rex International Holding (REXI SP)

Expect Significant Cash Flow For 2H20 And Multiple Catalysts

Rex has been awarded a DOC in Oman, extending its concession period by 20 years. Oman is generating cash flow and we expect cash flow of around US$20m for 2H20 and US$40m for 2021. We raise our SOTP-based target price to S$0.30, after increasing our DCF forecast period. Key catalysts are the release of an updated Qualified Person's Report, potential dividend policy, and being upgraded into the Mainboard. Rex trades at an 4.5x 2020F net cash flow. Maintain BUY.

PHILLIP SECURITIES

RHB

Keppel DC REIT

Premium for a future-ready asset class

SINGAPORE|REAL ESTATE(REIT)|1H20 RESULTS

 1H20 DPU of 4.375 cents was in line, forming 49% of FY20e DPU estimates.

 Portfolio metrics healthy – long WALE of 7.4 years, portfolio occupancy at 96.1% and AEIs to drive revenue growth.

 Reiterate NEUTRAL with a higher target price of $2.57 (previously $2.31). We raised our terminal growth rate assumption from 1.5% to 2.0% to better reflect KDC acquisition-driven 5-year DPU CAGR of 2.7%. While we like KDC for its strong portfolio metrics and future-ready asset class, we think that upside is limited given the strong rally in prices and yields at c.3%, which are not compelling.

Japan Foods (JFOOD SP)

Preparing For An Uncertain FY21

 NEUTRAL with new SGD0.33 TP from SGD0.35, 0% upside and 1.5% FY21F (Mar) yield. Although the Government's announced support measures will assist in cushioning the short-term impact, the adoption of safety measures related to social distancing at Japan Foods' outlets and weak consumer discretionary spending will dampen prospects and curtail FY21 growth. However, the long-term trend seems positive, as its net cash balance sheet should enable JFOOD to enhance delivery services and refocus on growth when competition and costs are lower in FY22.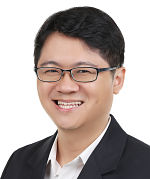 Check out our compilation of Target Prices