UOB KAYHIAN

RHB

Avi-Tech Electronics (AVIT SP)

Industry Resilient, Demand Still High For Burn-in Specialists

The structural growth of automotive electronic components is ongoing despite the COVID-19 pandemic. Channel checks indicate that demand for burn-in testing remains elevated although some supply chain-related disruptions could result in a slight dip in FY20F revenue. Nevertheless, we reiterate BUY and target price of S$0.57. Current price translates into an attractive entry at 2.6x FY21F EV/EBITDA and 8.9x PE.

Kimly (KMLY SP)

Valuation Very Attractive; U/G To BUY

 Upgrade to BUY from Neutral, with new DCF-backed TP of SGD0.26 from SGD0.24, 13% upside and c.5% yield. With Singapore at Phase 2 of the CB, we believe Kimly will benefit from larger crowds going outdoors. Also, the acquisition of four coffee shops, three industrial canteens and a restaurant unit, should contribute positively to its PATMI. Despite the impact of COVID-19 on F&B business, the company's defensive qualities are likely to enable it to still enjoy PATMI growth over the next few years.

RHB

RHB

Bumitama Agri (BAL SP)

Bearing The Brunt Of Higher Export Tax Levy

 Maintain NEUTRAL with new roll-forward TP of SGD0.48 from SGD0.43, 9% upside. We believe the recent change in export tax structure may be negative for Bumitama Agri as a pure upstream player, which will have to bear the brunt of the higher taxes. Valuation is fair at current levels, trading at close to its historical mean.

First Resources (FR SP)

Downstream Division Gains Competitive Advantage

Maintain NEUTRAL, new rolled-forward TP of SGD1.35 from SGD1.25, 2% upside with c.2% FY20F yield. We expect First Resources to see stronger downstream contributions in the near term, from improved margins on the back of the recent change in export duty structure. However, this would be partially offset by weaker biodiesel margins. FR is trading close to its historical mean currently, implying fair valuations.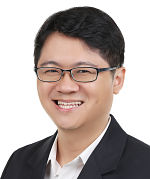 Check out our compilation of Target Prices