RHB

CGS CIMB

REITS

Liquidity-Driven Rally Marches On; OVERWEIGHT



 Keep OVERWEIGHT; stay selective amidst recent rally. SREITs have rebounded 38% from March lows and are now trading closer to long-term mean valuations. Signs of liquidity returning coupled with the central bank's pledge to keep interest rates low should keep investors' interest in SREITs high. We recommend investors to continue to accumulate laggard plays with strong sponsor backing, quality assets and operational track record.

UG Healthcare Corp Ltd

Put on this glove

■ We believe UGHC's manufacturing cum distribution model allows for higher ASP hike potential amid strong glove demand due to the Covid-19 outbreak.

■ We expect UGHC to benefit from 1) higher ASPs, 2) stronger volume, and 3) higher margins, and forecast net profit to quadruple in FY20F.

■ We believe valuation is attractive at 8.7x CY21F P/E. Initiate with an Add rating and TP of S$1.36, based on 15x CY21F P/E (40% discount to peers).

UOB KAYHIAN

MAYBANK KIM ENG

REITs – Singapore

S-REITs Weekly

Industrial REITs outperformed in 1H20. We rotate and reposition towards retail REITs and hospitality for outperformance in 2H20. Our top five picks for S-REITs are retail REITs CMT (Target: S$2.60) and FCT (Target: S$2.85), hospitality REITs ART (Target: S$1.16) and FEHT (Target: S$0.62), and office REIT KREIT (Target: S$1.30). Maintain OVERWEIGHT on the sector.

UMS Holdings (UMSH SP)

Signs of earnings resilience

CEO and SEMI offer positive signs; BUY

In a Business Times interview, UMS' CEO sees that if business conditions do not deteriorate, 2H20 prospects are "bright" due to the rollout of 5G over the next 2-3 years. Also, SEMI has raised its forecast for 2021 global fab equipment spending to a record USD67.6b (previously: USD65.7b), implying 24% YoY increase. These suggest resilience to UMS' earnings prospects, in our view. Maintain BUY with ROE-g/COE-g of SGD1.00 (2x FY20E P/B). Stronger-than-expected order momentum may be a catalyst.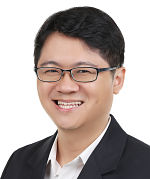 Check out our compilation of Target Prices