UOB KAYHIAN

RHB

STRATEGY – SINGAPORE

Taking Stock Near The Half-Year Mark

Despite its recent correction, the STI is not expected to plumb new depths in the near term. Phase 2 re-opening of the Singapore economy announced yesterday may improve market sentiment, while fiscal and monetary policies enacted on a global scale should benefit equities. Our key themes for a post-COVID-19 recovery remain F&B and consumer spending, retail in suburban Singapore, healthcare, China-sourced earnings, and companies with solid financials. We also highlight stocks with sustainable dividends and robust ROEs.



Fu Yu Corp (FUYU SP)

Safe Haven In Tough Times; Maintain BUY

 Maintain BUY and DCF-backed TP of SGD0.28, 22% upside and 7% yield. 2Q20 is expected to be weaker YoY due to the MCO in Malaysia, coupled with tightened measures in Singapore, and lower demand from its customers caused by travel restrictions and disruptions in the supply chain. However, we expect Fu Yu Corp to remain profitable and its strong net cash position to tide the company through tough times.

DBS VICKERS

DBS VICKERS

Tuan Sing Holdings

Under-appreciated asset play

• Initiate coverage with BUY and SOTP-based TP of S$0.38

• Attractive valuation at 0.27x P/NAV or -2 SD of 5-year mean

• Australian hotel business set to recover with relaxation of COVID-19 measures

• Potential value unlocking of Gultech to transform counter into partial tech play

ARA LOGOS Logistics Trust

The price is right

Upgrade to BUY with revised TP of S$0.70. With government grants and cash retained in 1Q20, we believe that ARA LOGOS Logistics Trust (ALLT) has sufficient buffers in place to provide financial assistance to its tenants in the near term. As the economy gradually reopens, we believe that the next focus from investors will be on its pipeline from its new Sponsor, which brings exciting inorganic growth opportunities. Our TP is revised up to S$0.70 on lower risk premium and rolling forward valuations to FY21.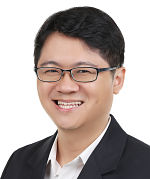 Check out our compilation of Target Prices