RHB

UOB KAYHIAN

Sembcorp Industries (SCI SP)

Energy Business Affected By COVID-19

 Keep BUY, with new SOP-derived SGD2.00 TP from SGD2.33, 29% upside and c.3% yield. In a recent Sembcorp Industries update, management indicated that its FY20 energy business underlying performance would be lower than in FY19. While we cut FY20F earnings, SCI's recent share price weakness has already factored in the negatives.

Singapore Press Holdings (SPH SP)

Strategy In Place To Unlock Value

SPH continues to adopt its capital recycling approach with the recent divestment of its AXA Tower stake and Buzz chain. Given the trend in place, SPH looks set to further unlock value from its non-core assets. On the media front, the group has also recently partnered Google in a bid to improve ad spend. Its student accommodation business is receiving healthy bookings and the retail properties in Australia are seeing a recovery in footfall. Maintain HOLD with a slightly higher target price of S$1.52. Entry price: S$1.30.

PHILLIP SECURITIES

PropNex Ltd

Earnings almost tripled but outlook cloudy

SINGAPORE | REAL ESTATE (AGENCIES) | 1Q20 RESULTS

 1Q20 PATMI jumped almost 3x YoY to S$7.6mn. It beat our expectations. The growth came from three-fold spike in project marketing (i.e. new launches) revenue.

 The outlook will be weak for this year. The circuit breaker, weaker economic conditions and higher priced projects will lead to a contraction in the number of transactions. We cut our FY20e earnings by 19%. Earnings impact will only be registered in 2H20e.  Net cash continues to pile up to S$89.8mn (+S$10mn YoY) in 1Q20 and almost 50% of the market capitalisation.

 We maintain our BUY recommendation. Our target price is lowered to S$0.60 (previously S$0.70). The outbreak has tempered any growth expectations we had for the company. PropNex retains a healthy market share of around 50% and we expect dividends (S$13mn p.a.) can be maintained with the large cash hoard of S$89.8mn.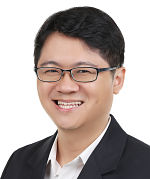 Check out our compilation of Target Prices