RHB

RHB

ST Engineering (STE SP)

1Q20 Business Update; Keep BUY

Keep BUY with new SGD3.90 TP from SGD4.15 TP, 19% upside and c.5% yield. In its 1Q20 business update, ST Engineering guided for 5- 15% decline in 2020 revenue. It should deliver a profit and positive FCF in 2020 with earnings supported by defence business. Earnings growth will likely resume in 2021 as the global aviation industry gradually recovers. STE, a country Top Pick, should continue to outperform the STI, given its well-diversified business portfolio, record-high orderbook and sustainable DPS payout.

Jumbo Group (JUMBO SP)

Social Distancing Diminishes Appetite For Crabs; D/G To SELL

 Downgrade to SELL from Neutral, with a slightly lower TP of SGD0.19, from SGD0.20, 24% downside. 1HFY20 (Sep) PATMI declined 72% YoY to SGD2.1m. It was 31% of our previous FY20F estimates and below our expectations. With the circuit breaker measures in place, 3Q20 is likely to be more severely impacted with the ban of onpremise dining. We now expect 3Q20 to go into losses before a gradual recovery in 4Q20. No interim dividend was declared.

RHB

UOB KAYHIAN

Thai Beverage (THBEV SP)

Tougher 3Q Ahead; D/G To NEUTRAL

 Downgrade to NEUTRAL with a lower TP of SGD0.72 from SGD0.79, 8% upside and c.3% yield. 2QFY20 (Sep) result was in line with our expectation. Core PATMI grew 5% YoY to THB6.1bn on the back of an effective cost control, despite a 12% sales decline. 1H20 core PATMI of THB14.5bn met 59% of our previous FY20F estimate. However, we downgrade our recommendation as the outlook is less rosy with the extension of the alcohol ban in April and a downgrade of the economic forecast of Thailand.

Japfa (JAP SP)

1Q20: Strong Beat And Positive Outlook For Two Out Of Three Segments

1Q20 core net profit grew 164% yoy and beat our estimate by around 20% with robust growth across three key segments. The outlook remains positive for the dairy and APO segments as we continue to foresee favourable ASPs into 2020. However, the Indonesia poultry segment may face challenges due to the COVID-19 outbreak, but its contribution is expected to be less significant at 24% of 2020 core earnings vs 37% in 2019. We raise our 2020 EPS forecast by 18%. Maintain BUY with a higher target price of S$0.98.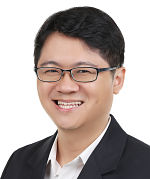 Check out our compilation of Target Prices