In 1Q2020, Geo Energy recorded a 34% increase in revenue from US$65.7 million in 1Q2019 to US$87.8 million.

CEO Tung Kum Hon in a press release said the appointment of Macquarie and Trafigura as coal offtakers in 2019 for its TBR and SDJ mines, respectively, gave Geo Energy more competitive pricing.

It achieved a higher ASP of US$33.22 in 1Q2020 (1Q2019: US$32.04) despite the average ICI 4,200 GAR coal price of US$34.44 in 1Q2020 being lower than the US$35.49 in 1Q2019.

Geo Energy has successfully negotiated a reduction in mining and services rates linked to coal prices.

As a result, the average cash profit improved to US$6.36 per tonne for 1Q2020 (4Q2019: US$4.15 per tonne; 1Q2019: US$1.80 per tonne).

Net profit was US$31.4 million (4Q2019: US$18.4 million loss; 1Q2019: US$8.7 million loss) mainly thanks to a gain on redemption of Senior Notes of US$40.0 million (more on this later).

Resilience and flexibility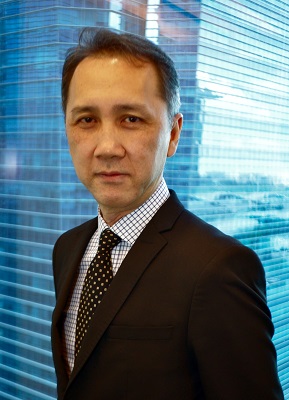 "Resilience is when times are challenging, we learn about who we are. We should not despair in face of such challenging conditions but grow stronger. The shorter economic cycles for the coal industry, the disruptions caused by COVID-19 affecting many world's economies and the inevitable changes call for a new level of flexibility and responsiveness from us."
-- CEO Tung Kum Hon (photo)


The Indonesian Rupiah depreciated by 18% against the US$ to 16,367 as at 31 March 2020, when compared to the rate at 31 December 2019.

About 40% of Geo Energy's production cash cost is in IDR.

With a more flexible cost structure, it said its business model is now more resilient, and this will ensure the future sustainability of its cash flow generation.

Lower crude oil prices have not been fully reflected in the fuel prices used in its mining, which is pegged to a controlled Indonesian Pertamina fuel index.

Fuel cost makes up about 28% of Geo Energy's mining costs and the Group is currently having a 9% discount from fuel adjustment in our mining costs.

Facing financial challenges ahead, the company has restructured its balance sheet to reduce leverage and lower interest expense, and enhance the Group's credit profile.

Geo Energy repurchased US$95.8 million in principal amount of its Senior Notes in 1Q2020 and another US$34.1 million in April 2020 to instil confidence in the market and provide an opportunity to the investors of its Senior Notes to gain liquidity that might not otherwise be available.

The repurchases were from Senior Noteholders who approached the Group based on market prices.

The outstanding Senior Notes has decreased to US$188.1 million as of 31 March 2020 from US$283.9 million as of 31 December 2019, and to US$154.0 million as at 28 April 2020.

This represents a current net debt position of US$88.1 million as at 31 March 2020 and US$71.1 million as at 30 April 2020.

In total, the Group recorded a gain on redemption of the Notes of US$64.5 million, of which US$5.3 million was recorded in 2019, US$40.0 million in the financial period ended 31 March 2020, and US$19.2 million in April 2020.

With the repurchases, the Group has reduced annual interest expense by approximately US$11.7 million in 2020.

Net profit for 1Q2020 was US$31.4 million, a reversal from a loss of US$8.7 million for 1Q2019, mainly driven by increased volume, improved cash and EBITDA margins from reduction in production cash cost, and by the Group's repurchase of its Senior Notes.

For more, see announcement here.