RHB

CGS CIMB

Thai Beverage (THBEV SP)

Pouring Water On Songkran; Maintain BUY

 Maintain BUY with new SOP-derived TP of SGD0.79, from SGD0.92, 16% upside and 3% yield. The COVID-19 pandemic has resulted in a partial lockdown in Thailand. In the latest measure to contain the spread of the virus, the Government has postponed the Songkran holidays (13-15 Apr) to deter gatherings. All provinces have also banned the sale of alcohol during this period. We lower our TP as we expect Thai Beverage to experience some negative impact from this development.

Japfa Ltd

Divesting 25% stake of dairy to Meiji

■ JAP has entered into a partnership with Meiji Co Ltd and is selling a 25% stake in its dairy segment for a cash consideration of US$254.4m.

■ We are positive on the deal as this would improve JAP's net gearing position, and also solidifies a long-term relationship with an end-customer.

■ We believe interest savings could counterweigh potential MI leakage. JAP expects the deal to be completed in Jul 2020. Reiterate Add.

CGS CIMB

UOB KAYHIAN

Property Devt & Invt

Slower sales in Mar

■ Mar sales fell yoy and mom; 1Q20 sales rose 16% yoy.

■ We expect near-term volume demand and prices to be dampened by the weak market sentiment.

■ Reiterate sector Overweight. Preferred picks: CAPL, CIT, UOL.

ARA US Hospitality Trust (ARAUS SP)

A Hotelier's Nightmare, But Stay Invested

With the escalation of COVID-19 in the US, ARAUS has seen its occupancy slashed to one-third the level last year. The portfolio is facing significant cancellations and declining new reservations. Management has tabled plans to trim staff, cut services, and consolidate operations to conserve cash. Looking beyond 2020, ARAUS will still offer an attractive 2021 yield of 14%, despite our earnings cut (and 49% ytd price correction). Maintain BUY on valuation grounds with a new target price of US$0.70.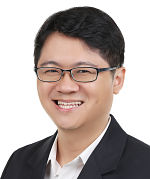 Check out our compilation of Target Prices